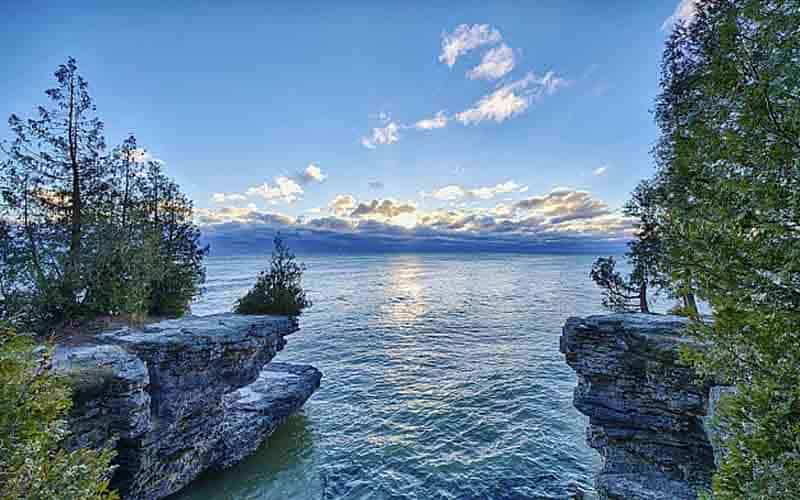 In 2018, Michigan's outgoing Governor vetoed the state's sports betting bill but this year under new Governance MI lawmakers are trying again.
Michigan has introduced to its 100th Legislature House Bill 4307 on March 7th, 2019. HB 4307 is sponsored by Republican Representative Brandt Iden who also sponsored the Michigan sports betting bill that reached the previous MI Governor's desk in late 2018. House Bill 4307 proposes amending and repealing certain sections in the Michigan Gaming Control and Revenue Act. The bill will be heard by the Committee on Ways and Means on June 4th, 2019 at 10:30 am in the State Capitol Building.
HB 4307 discusses setting minimum and maximum wagering amounts on games, as well as, only allowing players who are at least 21 years of age to wager on sports through Michigan's domestic betting market. Underage gamblers caught wagering and those knowingly allowing underage players to gamble could face up to one year in county jail or receive a $10,000 fine or both. Under HB 4307, online and mobile gambling would be permitted.
HB 4307 was introduced to the Michigan legislature with a package of gambling bills in March including HB 4311, another sports betting bill which mirrors the betting bill rejected by the previous MI Governor. Under HB 4311 casinos would be authorized in Detroit, and online and mobile gambling would be allowed in Detroit, three other commercial casinos, and 23 tribal-run casinos.
Under HB 4311, a Division of Sports Betting and a state Sports Betting Fund would be created, and wagering would be allowed for professional and collegiate sports, as well as, in-play (live) wagering. A tax rate of 8% would apply for domestic wagering receipts, as well as, a $200,000 initial licensing fee with a $100,000 annual renewal fee. However, HB 4311, along with HB 4307, are sitting in the Committee of Ways and Means and could potentially face their first roadblock of this year's legislative session.
There is a potential to generate a few million dollars in revenue every month following legalization, according to even the most conservative estimates. The monetary benefits of legalized domestic wagering have been considered by Michigan since 2015 before PASPA was ever repealed by the Supreme Court. Therefore, we believe this motivation and the large package of gambling bills presented in this year's legislature could mean that 2019 is the year Michigan will legalize wagering and expanded gambling to include online gambling options.