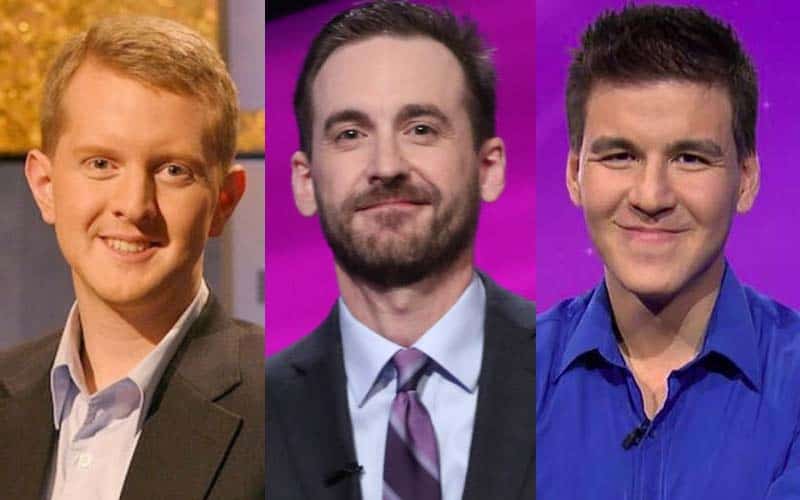 There's long been a debate on who is the greatest Jeopardy! Champion of all-time, usually with Ken Jennings, Brad Rutter, or the IBM Watson Supercomputer taking the crown.
However, the debate was renewed earlier in 2019 when professional sports bettor James Holzhauer won over $2.7 million in his unique, high-stakes playing style.
The argument will finally be put to rest, though, when Jeopardy! plays its Greatest of all Time tournament at the beginning of next year. Starting on January 7, Holzhauer, Jennings, and Rutter will battle it out in a best-of-seven showdown for $1 million.
Despite being the smallest winner in prize money among the three, Holzhauer has the best odds of winning the GOAT tournament. To be declared the winner, the contestants must win three out of seven matchups.
Oddsmakers at Bovada list Holzhauer's chances of winning at +115. Rutter has the second-best chances of winning with +150 odds followed by Jennings at +200. To better understand entertainment betting odds, check out our guide.
Who will win the Jeopardy! Greatest of All Time tournament?
James Holzhauer +115
Brad Rutter +150
Ken Jennings +200
Each of the competitors has their own unique claim to the throne. Jennings, one of the most popular game show contestants of all time, won a record-setting 74 straight matches. His $2.5 million run in 2004 helped boost the show's rating by 20% compared to their 2003 numbers.
In total, Jennings has won over $3.5 million through Jeopardy! and its subsequent tournaments.
Rutter is the highest-earning American game show contestant at nearly $5 million. Despite only winning $55,102 during his initial run in October 2000 when winners were only given a five-day allotment of consecutive wins, Rutter's later appearances proved to be monumental.
Even with the loss to the Watson computer and Jennings during the IBM Challenge– which was an exhibition match that did not count towards any win-loss records– Rutter has never lost to a human opponent in regular or official tournament play.
Holzhauer, a newcomer to the inner circle of legends, is known for his huge Daily Double gambles and his records for most single-game winnings. In his 32 appearances, "Jeopardy James" was able to win millions with his aggressive, sports betting-inspired gameplay.
Now it all comes down to one last tournament. Given the unfortunate diagnosis of pancreatic cancer for longtime show host Alex Trebek, one last hoorah is the perfect sendoff.
The show released a promotional video for the showdown.
"Get ready," Trebek tells fans.