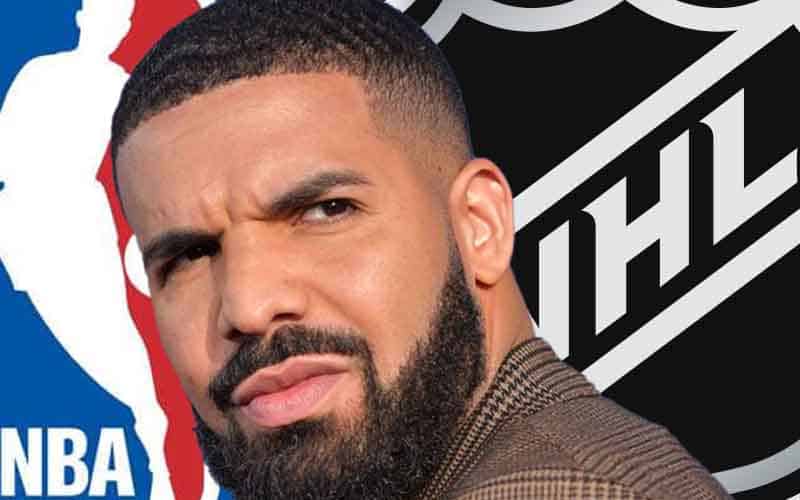 Drake, the rapper, fashion mogul, and recent inductee to the SBL Sports Betting Hall of Fame, has etched a few more notches into his epic tome of gambling with a few high-dollar wagers on the NBA, NHL, and UFC.
We always warn our readers that even the most prolific sports bettors suffer catastrophic losses from time to time. If there's no risk, there's no reward, and every now and then the inevitable happens and a wager fails.
Back on May 7th, Drake dropped some serious coin betting on the UFC. He risked $427,000 betting on Justin Gaethje to defeat Charles Oliveira at UFC 274.
Oliviera submitted Gaethje at the 3:33 mark in the first round, making Drake's MMA bet a complete loss.
Sports betting is different than competing in athletics. Coaches teach athletes to forget short-term failures as it helps them to focus on gains as opposed to prior errors.
Some of those ethics can be applied to sports betting, as prior losses should not discourage gamblers from placing another wager. However, it does pay to remember errors of the past when betting on sports, especially when laying a lot of money on the line.
Drake is no stranger to high-end parlays. During Super Bowl 57, Drake hit 2 out of 3 bets that he placed, earning a significant amount of cash, but he did not connect the wagers together into a parlay.
If he had, he would have lost his entire investment and walked away with nothing.
Apparently, Drake did not learn his lesson from SB LVII as he decided to venture against conventional wisdom and bet on the NHL Playoffs and NBA Playoffs – this time connecting them as a parlay and laying $308,832 CAD on the prospect.
Here are the details of Drake's three-bet parlay:
New York Rangers over the Pittsburgh Penguins in Game 7
Calgary Flames over the Dallas Stars in Game 7
Dallas Mavericks over the Phoenix Suns in Game 7
After hitting all three elements of the parlay at Stake.com, a cryptocurrency-friendly sportsbook that Drake has holdings in, he cashed in to the tune of 2,667,047 CAD.
No matter where you are in the United States (or Canada), NHL and NBA Playoff betting parlays are available using offshore sportsbook sites like the ones we feature here at SBL.
They also cater to cryptocurrency betting enthusiasts like Drake, accepting Bitcoin, Ethereum, Tether, Cardano, Litecoin, Dogecoin, and more popular altcoins.
Because these sportsbook sites operate offshore, there are no federal or state gambling laws that prohibit them from taking bets over the internet from US-based sports gamblers.
This scenario gives international sportsbooks several advantages over domestic betting sites, including a standard minimum age of 18 that allows for younger gamblers to partake in territories where the requirement is 21 years old.
If you want to be like Drake and cash in on a big-time parlay, or just lay a simple wager on an NBA or NHL Playoff game, consider doing so at one of the top sites featured in our online sportsbook reviews.