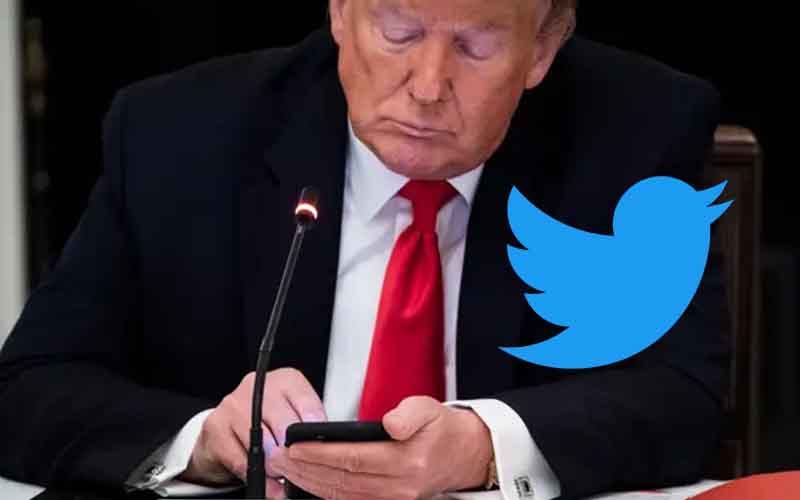 On January 8,  2021, former President Donald Trump's Twitter account was permanently suspended following two tweets that violated the social media company's policy regarding inciting violence.
Shortly after, Trump began posting using an account on Parler, but has lately been focused on launching his own social media platform, Truth Social, which began operations in February of 2022.
Signups for Truth Social have been sluggish thus far, and that lack of broadcasting bandwidth is an issue for Trump at the moment.
Active Users Of Social Media Apps
Twitter – 238 million
Parler – 2.8 million
Truth Social – 2 million
Now that Elon Musk has purchased Twitter for a reported sum of $44 billion, election betting sites have now produced Trump odds on whether or not his account, @realDonaldTrump, will be reinstated.
When Will Donald Trump Return To Twitter?
Before December 2022 +110
February 2023 Or Later +275
December 2022 +350
January 2023 +400
The current betting odds posted by Bovada suggest that Trump's account suspension will be lifted prior to December of this year. What's peculiar about this betting line is that there is no allowance for betting on his account to remain inactive.
While that's not a certain indicator of a Trump Twitter return, it does suggest that oddsmakers believe it will happen eventually.
The following political prop bet asks for gamblers to wager on what terms will be included in his first tweet following his account privileges resuming.
To Appear In Donald Trump's Next Tweet
Great -10000
Our Country -5000
Truth -2500
Patriot/S -1500
MAGA/Make America Great Again -1000
Save America -500
Elon +200
2024 +250
White House +250
Capitol +400
Fake News +500
Radical Left +500
Rigged +500
Covid +800
Dumb +800
Haters And Losers +800
The most favorable betting options for Trump's first tweet involve campaign messages, with positive moneyline odds being granted to more aggressive language that would be directed toward his opposition.
There is loads of profit potential on the boards if Trump decides to press forth with an offensive agenda. Between $5 and $8 can be earned on a $1 bet on a mention of fake news, a rigged election, anything regarding COVID-19, or just calling someone dumb.
There is even an option for betting on Elon Musk, or at least a mention of his first name in Trump's initial post.
With Musk at the helm, could more Twitter refugees consider returning before the end of the year?  The following line suggests that there is a strong possibility that everyone included as a betting option has a may return to the social media app and blasting out a tweet prior to New Years' Eve.
Twitter Odds For Tweeting Again In 2022
Marjorie Taylor Greene @Mtgreenee -125
Alex Jones @RealAlexJones -110
Milo Yiannopoulos @Nero +110
Steve Bannon @WarRoomPandemic +110
All of the above betting lines only allow for single wagers, meaning they cannot be parlayed or combined into a single bet for higher odds. We do advise getting in on these entertainment betting lines as soon as possible because they often disappear quickly, even before the outcome is revealed or the conclusion of the timeline occurs.
Sources – Reuters, Twitter, Bovada, CNN