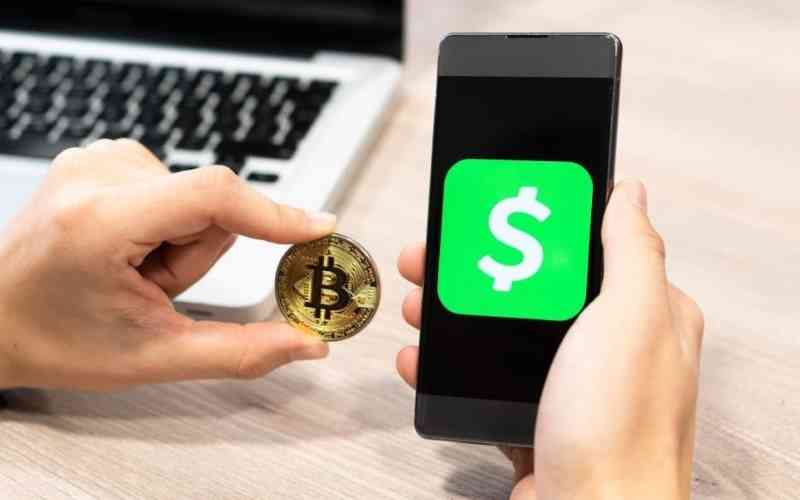 Well, not really.
It's actually on the chain.
The blockchain, that is!
Anyway…
To date, no legal online sports betting sites operating internationally have been able to directly accept deposits or issue payouts via popular person-to-person apps like PayPal, Venmo, Cash App, Zelle, etc.
Because of the UIGEA and geographic restrictions, using these P2P instant-pay services has been a complete nonstarter for all the best brands in the business.
And because these apps have well over 500 million users between them (albeit with plenty of overlap), that's an enormous missed opportunity for the offshore betting market.
Naturally, the sites we recommend would accept these kinds of transfers if they could, but they simply can't.
Sure, there are workarounds at some sites.
At Bovada, for example, you can use sports betting vouchers or MatchPay account transfers to top off your bankroll or claim withdrawals with PayPal et al., but both of these methods have drawbacks to consider.
And like it or not, those drawbacks are big enough that at least some gamblers will simply pass the options by.
Now, in late 2020, there was a bit of a break in the clouds when PayPal and Venmo announced limited cryptocurrency support.
Our excitement was short-lived.
Alas, because these services don't let members send their crypto off-platform, there's no way to use them as a bridge to procure crypto with which to deposit at legitimate online sportsbooks.
That may change in the future, but for now, these apps are crypto no-gos.
But why is a crypto bridge even necessary?
Remember, buying cryptocurrency via typical exchanges is a multistep process:
Users must make online cryptocurrency exchange accounts, verify their identities, link their bank accounts, buy the coin or coins of their choice, and wait 5-10 days before those funds can be sent to external addresses.
For sports bettors in particular, this lead time makes first-time crypto users seek out other payment avenues.
Unlike online casino gambling, online sports betting requires rapid deposits so bettors can take advantage of changing lines and odds for daily contests.
If you want to bet on tonight's baseball game or this weekend's football game, waiting nearly two weeks to get your crypto into your sportsbook account is a logical absurdity.
Nevertheless, there are workarounds even for that.
The Zelle-to-Bitcoin process – where first-timers can buy Bitcoin using the Zelle app on LocalBitcoins.com – is a great example, and it works well.
But again, you have extra hoops to jump through:
You need a Zelle account (although you probably already have one), you must sign up at LocalBitcoins, and you have to go through a KYC verification process to use the service.
Then you have to find a BTC seller, contact them, wait for a response, and coordinate your acquisition of the Bitcoin in question.
All the above options are viable and reasonably user-friendly, but when time is of the essence, none of them is perfect.
Until now.
Cash App, the fourth leading P2P money sending platform, finally allows users to buy Bitcoin instantly.
But unlike all other P2P apps on the market, Cash App actually lets you send that Bitcoin to any BTC wallet address!
That means you can use Cash App to send Bitcoin to any legal sportsbook operating overseas, quickly and easily.
Transfers take only as long as typical Bitcoin transaction times (30-60 minutes), and the only fees involved are a minimal Cash App processing surcharge and those associated with BTC blockchain verification.
All that said, there's still a bit of setup involved, but the brunt of that setup is common to all Cash App accounts:
Download Cash App for iPhone or Android from the App Store or Google Play store.
Enter your email address and your phone number to create your account.
Create a "Cashtag," which will serve as your Cash App username.
Fund your Cash App account by tapping the "Add Cash" option and choosing any supported funding method (linked bank account, debit card, etc.).
Verify your real name, address, SSN, birthday, and home address to satisfy Cash App's KYC (Know Your Customer) compliance standards.
Scan your state-issued ID or driver's license when prompted to finalize the KYC process.
Navigate to the "Investing" tab and choose the Bitcoin option.
Tap "Buy" and enter in the amount of BTC (or mBTC) you wish to purchase.
Confirm the purchase, verify the order, and tap the "Done" option.
If you already have a Cash App account, you've most likely gone through the above KYC verification steps long ago, and you can buy, sell, trade, send, and receive BTC immediately.
If you're setting up a Cash App account for the first time, ID verification can take up to 48 hours.
Easy peasy.
There are a few drawbacks to using Cash App for crypto bet funding, however.
Fortunately, the only really notable negative is simply that Cash App only supports BTC.
No other cryptocurrencies are currently tradable on the platform, and while that's sure to change in the future, Bitcoin is your only option right now.
That's relevant for some users because – despite the fact that Bitcoin is still the best crypto investment going – it's not the cheapest, fastest, or most flexible option for online sports betting.
Transaction fees are higher than some other crypto coins supported by the top sites (such as Litecoin and Stellar), and transfer times are longer than most other options, with the exception of Ethereum and Dogecoin.
Still, upwards of 40 million Americans use Cash App every day, and that means there's a good chance you can make immediate Bitcoin betting deposits today.
If commercial exchange wait times, the complexities of exchange account management, or convoluted crypto wallet setups have put you off of using cryptocurrency to make online betting deposits and withdrawals, those burdens no longer exist for millions of users.
Nevertheless, once you buy Bitcoin with Cash App, there's a good chance you'll want to trade your assets for other coins, too.
For that, you will need an exchange account, and we always recommend a private custodial crypto wallet for all the coins you hold.
But now, you don't have to put sports betting on the back burner to take care of all that.