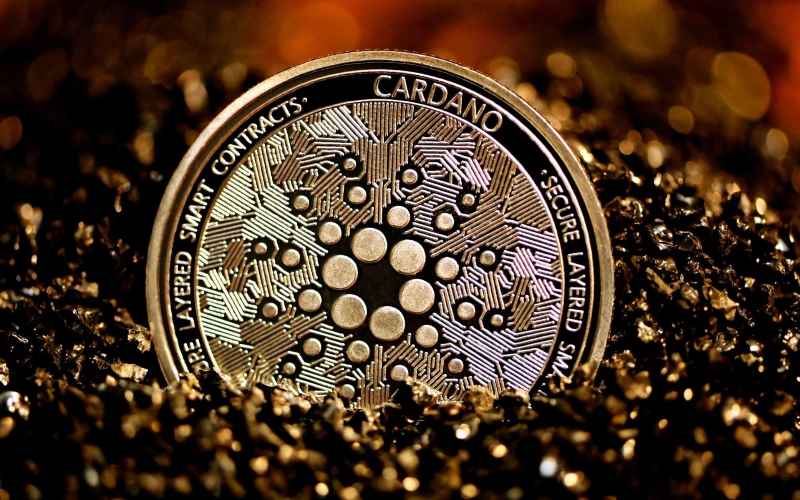 It's been a long time coming, but the Cardano cryptocurrency betting options have arrived with ADA now accepted by a pair of the best online sports betting sites in the industry.
And that's apt, because Cardano – named for famed 16th century polymath and certified gambling degenerate Gerolamo Cardano – is itself the gamble of the century.
But it's also a very safe bet.
While there's no such thing as a sure thing, Cardano (ADA) is the is closest thing on the market.
The third-generation cryptocurrency – created by Ethereum co-founder Charles Hoskinson and released in 2017 – has enjoyed a tremendous amount of hype.
That said, for all the Cardano bulls, there are plenty of Cardano bears out there, too.
Indeed, despite being a legitimately revolutionary and exciting blockchain platform, Cardano has somehow become the industry's most controversial crypto coin this side of Craig Wright's mysterious Bitcoin SV.
Of course, the two coins are exceedingly different.
In fact, ADA is different than most other cryptos out there, and it's those differences that make it particularly compelling for gamblers.
And we're not just talking about gambling on ADA, mind you.
We're also talking about gambling with ADA.
Naturally, the asset has among the highest projected growth potential of any current cryptocurrency, with the 2030 Cardano price prediction credibly sitting at about $95 per coin.
That's a massive gain on the current ADA price of $2.20 per coin as well as the ADA all-time high of $3.09.
As a pure bet, this one's primed to pay off in a big way.
But that's more long-term.
For online sports bettors who want the most bang for their buck – or the most bank for their luck! – Cardano ADA is at least as beneficial as any other crypto coin.
At most, it's far more valuable.
Our favorite bet funding crypto – Litecoin (LTC) – still ranks at the top of our betting boards, but only because every online sportsbook accepts LTC.
Right now, Cardano is accepted exclusively by BetOnline Sportsbook and SportsBetting AG.
But once it's supported by every top site with which we gamble, it'll be the easy number-one.
Why?
Like the Litecoin blockchain – as opposed to the Bitcoin or Ethereum blockchains – ADA processes extremely quickly.
This means your deposits take only 5-10 minutes, while most payouts can be had in roughly the same timeframe.
Further, the native Cardano transaction fees are minimal compared to almost all other common gambling cryptos except LTC and Stellar, so you can bet with more of what you deposit and receive more of what you win when it's time to collect.
The Cardano benefits don't stop there.
The platform's Proof-of-Stake (PoS) model is functionally decentralized in a democratic and foundational way, with different ADA stake pools crunching the numbers and paying out ADA rewards to those hodlers who have delegated their ADA to said pools.
Instead of requiring massive data centers and millions of dollars of investment capital to truly "compete" in the block verification and crypto mining game (a la BTC, ETH, etc.), Cardano stake pools can be run effectively and cheaply by anyone.
Even better, this allows all participating ADA holders to make passive income on their Cardano balances.
Yes, when your ADA is sitting in your sports betting account, you won't earn rewards on that balance (outside of the enhanced sports betting bonuses you get for gambling with ADA), but once you move your payouts into your staked Cardano wallet, you'll get winnings on top of your winnings!
But there's the bigger picture to consider, too.
Cardano isn't just an investment opportunity for online gamblers looking to retire at 40.
The entire blockchain concept promulgated by Cardano is refined and forward-thinking.
As one example, the platform – with its recent Alonzo rollout – supports smart contracts and NFTs.
In the sports and entertainment spaces specifically, NFTs have lately been grabbing all the headlines.
Notably, Tampa Bay Buccaneers quarterback Tom Brady – the undisputable GOAT of all things NFL – is all in on crypto NFTs.
And while his Autograph imprint currently utilizes the slow, expensive ETH blockchain, most of the NFT market will be hopping aboard the ADA bandwagon in due time.
As another example, the ADA platform – thanks to new Cardano metaverse initiatives and various broadcast deals (as with DISH Network) – is primed to revolutionize not only the consumption of sports but also the mainstream appeal of legal eSports betting and real-money online gambling outside of the typical casino/sportsbook/poker room model.
But all this is just the tip of the iceberg.
The next several years – for ADA gamblers and Cardano investors both – promises a host of exciting and profitable developments.
Expect Bovada, MyBookie, BetUS, and other top-rated offshore crypto sports betting sites to start accepting Cardano in the coming months.
Cardano is the future, but we're still on the ground floor, so if you think crypto's passed you by, don't hold the phone.
After all, that thing isn't just for mobile sports betting anymore…