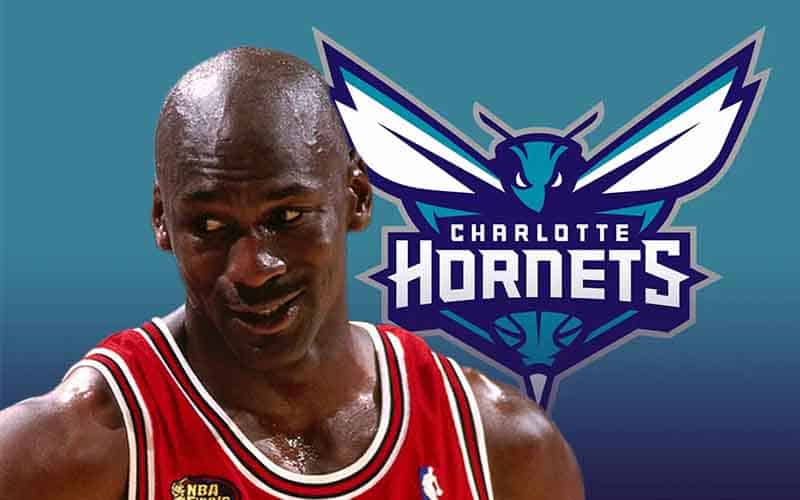 The specter of Michael Jordan continues to loom large over the NBA as he's now considering a sale of his majority stake in the Charlotte Hornets, a franchise estimated to be worth $1.8 billion.
Jordan purchased the NBA franchise in 2010 for an estimated $180 million and sold a portion of the Hornets to an investment group in 2019. Now he appears poised to sell off his remaining majority stake in the team to the minority ownership group.
"Four years ago, Michael Jordan sold a stake in the Charlotte Hornets to a Gabe Plotkin-led group. As a natural step in a process due to that transaction, Michael and Gabe are in discussions about his group potentially buying an additional stake. At this time, it is unclear whether an additional sale will take place."

Official Statement From Jump Management
Online entertainment sportsbooks have posted betting lines that are now taking action on MJ's next career move before the end of the year.
What Will Michael Jordan Do Before The End Of 2024
Not Owner Of Any Team (Except The Hornets) -10000
Becomes Part Owner Of An NBA Team (Except The Hornets) +1100
Becomes Part Owner Of An MLS Team +1100
Becomes Part Owner Of An MLB Team +1500
Becomes Part Owner Of An NFL Team +1600
Becomes Part Owner Of An NHL Team +3300
At the moment, the most likely outcome presented above is that Jordan will not pursue ownership of any pro sports team prior to the end of the 2024. Bets on this entertainment prop will be honored if he remains an owner of the Charlotte Hornets heading into the new year.
His -10000 odds of either remaining with Charlotte or absolving himself from team ownership represent a 99% likelihood of happening.
Becoming a part of ownership for another NBA team and buying into a Major League Soccer franchise are tied for the second with a +1100 moneyline.
Just keep in mind that any wagers placed on this proposition bet will not payout for another 22 months.
Those familiar with betting on the NBA already know that the Hornets have been dismal as of late. They've not qualified for the NBA Playoffs since 2015-16, and even then, they were jettisoned in the first round.
Is Jordan simply tired of being associated with a losing product, or is the massive profit potential that is motivating him?
This pending sale of the Hornets is all going down just weeks prior to the debut of a biopic titled "Air," detailing the origins of his Air Jordan brand of basketball shoes at Nike.
The film is set to be released on April 5, 2023, and stars Ben Affleck, Viola Davis, Matt Damon, and Christ Tucker.
Sources – The Guardian, WCNC NBC Charlotte
Michael Jordan Betting Odds Provided By Bovada Sportsbook