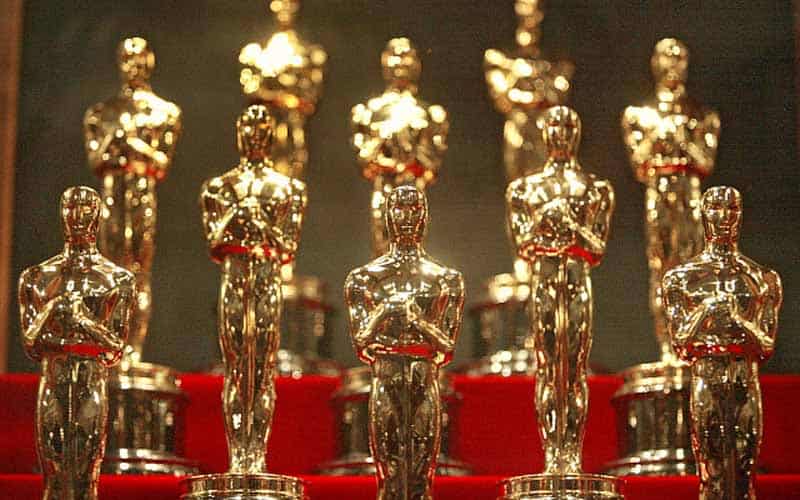 Yesterday, we covered the 77th Golden Globe nomination odds. While those nominations are already available, the 92nd Academy Award nominations won't even be announced until January 13.
Better known as the Oscars, the Academy Awards highlight the years' excellence in cinematic arts. The 2020 ceremony will be held on February 9 from the Dolby Theater in Hollywood, California and will be televised by ABC.
In total, there are 24 Academy Award categories ranging from Best Picture to Best Makeup to Best Production Design. In preparation for the upcoming nomination announcements, Bovada is accepting action on the entertainment betting odds of a few Oscar categories.
92nd Academy Award nominations odds
Robert De Niro, an experienced actor with two Oscars under his belt for Best Supporting Actor in 1975's The Godfather Part II and Best Actor in 1981's Raging Bull, recently starred in the critically acclaimed The Irishman.
Mirroring his lack of Golden Globe nominations for Best Actor or Best Supporting Actor for his role, De Niro is not favored to earn his eighth overall Oscars nod this year with The Irishman at +120 odds.
Will Robert De Niro receive an Oscar nomination for his role in The Irishman?
Another multi-Oscar winner is Meryl Streep. Although Little Women doesn't come out until Christmas Day, there's talk that Streep could earn her 22nd Oscar nomination.
Previously winning Academy Awards for Best Supporting Actress (Kramer vs. Kramer in 1980) and Best Actress, (Sophie's Choice in 1983 and The Iron Lady in 2012) Streep's odds of earning the nomination for Little Women is only +300.
Will Meryl Streep receive an Oscar nomination for her role in Little Women?
The horror film Us has two betting lines available: one for actress Lupita Nyong'o and one for writer/director/producer Jordan Peele. Nyong'o won her first and only Oscar for Best Supporting Actress in 2014 with 12 Years a Slave while Peele has one of his own for Best Orginal Screenplay for 2018's Get Out.
Unfortunately for both Peele and Nyong'o, however, neither is expected to earn another Academy Award nomination for Us. The "No" bets are -175 for Nyong'o and -500 for Peele.
Will Lupita Nyong'o receive an Oscar nomination for her role in Us?
Will Jordan Peele receive an Oscar nomination for his role in Us?
Continuing with the unfavorable Oscar odds for past winners, Matt Damon is not expected to receive an Oscar nomination for Ford v Ferarri. Despite being nominated for multiple acting Oscars, Damon's only win came for Best Orginal Screenplay in 1998's Good Will Hunting.
Damon's odds of a nomination for Ford v Ferarri are +350 compared to not getting it at -600. When converted to percentages, Damon only has an 18.02% chance of earning his sixth nod.
Will Matt Damon receive an Oscar nomination for his role in Ford v Ferarri?
Ironically enough, the only entertainer without an Oscar is the only one favored to get a nomination for the 2020 ceremony. Jennifer Lopez has been nominated for over 400 awards in music and acting, none of which have come from the Academy Awards.
Nevertheless, Lopez has -600 odds of getting her first nomination from her role in Hustlers.
Will Jennifer Lopez receive an Oscar nomination for her role in Hustlers?