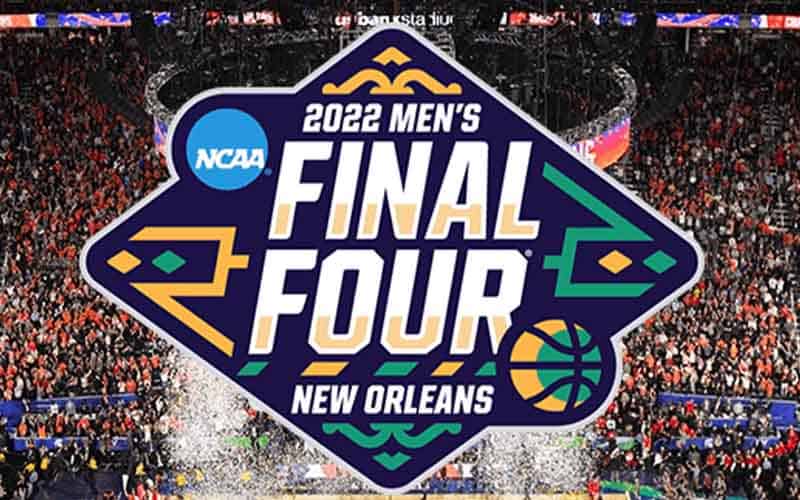 The NCAA Men's Division I Basketball Tournament is now less than 9 days away from tipping off and the odds for March Madness betting are already flooding online sportsbook sites.
While much focus is placed on March Madness brackets and the never-ending quest to predict one perfectly (it still hasn't happened), there are many intriguing ways to lay some action on championship college basketball tournament games that don't require an all or nothing bet.
For instance, the following odds for Final Four betting provides a list of NCAA Basketball's best teams and will payout on any of them that are among the last four remaining programs in the NCAA Tournament.
Odds To To Make Final 4 (2022)
Gonzaga (#1)-120
Arizona (#2)+150
Kentucky (#7)+150
Purdue (#8)+250
Auburn (#5)+275
Duke (#4)+275
Baylor (#3)+300
Kansas (#6)+275
UCLA (#17)+600
Villanova (#11)+600
Illinois (#20)+900
Texas Tech (#12)+600
Houston (#14)+800
Texas (#21)+1500
Ohio State (#23)+1500
While the above futures odds for college basketball betting may look similar or identical to the content of the lines for wagering on the March Madness winner, they give a greater chance at a payout because there will be four winners instead of one.
Also notable is the significantly smaller payout potential but that is also due to the larger scattershot of winning teams allotted in the above March Madness futures.
For instance, betting on the Gonzaga Bulldogs to win March Madness and the 2022 NCAA Men's Division I National Championship comes with a +350 moneyline.
Betting on Gonzaga to win the National Championship will deliver net payouts of $3.50 for each dollar risked if they cut down the nets at the end of the 2022 March Madness Tournament.
The above odds for Gonzaga to reach the Final Four in 2022 are actually set in the negative because bookmakers believe it to be a very likely occurrence.
Gonzaga's Final Four odds are set at -120, and will require wagers of $1.20 to net a payout of one dollar if they are among the last four remaining teams in the 2022 March Madness Tournament.
The Bulldogs came up one game short of winning last season's National Title, losing to the underdog Baylor Bears by a final score of 86-70. Will 2022 be the year that Gonzaga finally captures that elusive title despite decades of success?
For basketball bettors that are interested in more immediate action that will payout sooner, bet on the West Coast Conference Tournament winner and earn some extra coin to lay on March Madness odds.
Of course, Gonzaga is predicted to win with a -400 moneyline, but profits cannot be secured without risk. Betting on Gonzaga is almost like stealing money at this point, so why not take a chance and place more on the table than the online sportsbook is willing to on a sure win?
Odds To Win West Coast Conference Tournament
Gonzaga (#1) -400
Saint Mary's CA +325
Santa Clara +1200
San Francisco +2000
BYU +3000
Loyola Marymount +20000
Portland U +30000
San Diego +25000
There is a chance that Saint Mary's could give Gonzaga a competitive game in the West Coast Tournament if they end up facing each other, but the Bulldogs are heavy favorites to win it all. Their moneyline odds roughly translate to an 80% chance of winning the tourney, so it may be worth placing a bet if you can risk enough to make it worthwhile.