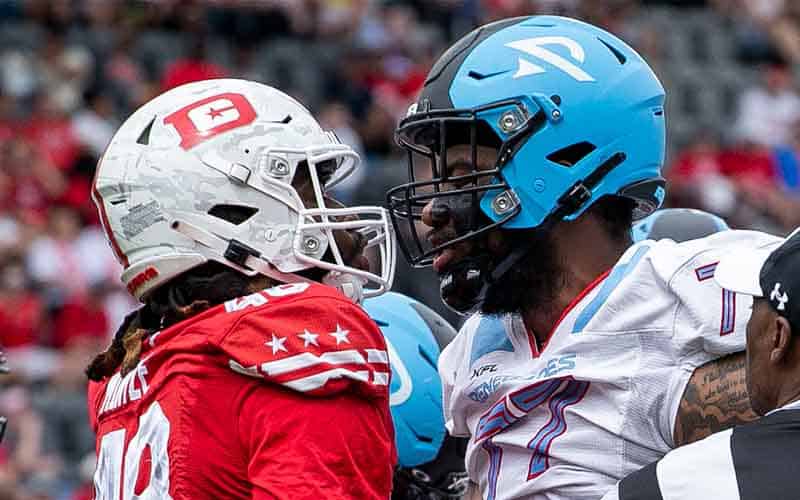 For the first time in over twenty years, the XFL will complete a full season this Saturday at 8 PM when they host their second-ever Championship Game. The last time an XFL Championship Trophy was hoisted was by the Los Angeles Xtreme in 2001.
Back then, the owner of the league was WWE Executive Chairman Vince McMahon. What McMahon lacked in football knowledge, he made up for in risk-taking innovation, with many attributes of the original XFL making their way to the NFL product.
In 2020, the XFL began operations once again, this time under Alpha Entertainment LLC, also helmed by Vince McMahon. This tamer version of the XFL was more accepted by local and television audiences but was cut short after five weeks once COVID-19 took hold in the United States.
Once the XFL entered bankruptcy, several potential bidders came to the table, with a team led by Dwayne "the Rock" Johnson eventually purchasing the league.
The Rock and company took their time rebooting the XFL, strategizing for over two years before beginning anew. Whether their gamble paid off is yet to be known, as the 2023 season has performed moderately on television and in regard to ticket sales.
Also hurting the situation is a flawed playoff system where a 4-6 team (the Renegades) advanced to the XFL Championship Game while another 7-3 team (the St. Louis Battlehawks) didn't make it to the playoffs.
Online XFL betting sites are unified in their belief that the Defenders will beat Arlington by nearly a touchdown, but there is some variance to exploit by browsing around.
Arlington Renegades vs. DC Defenders
Renegades Point Spread: +6.5
Renegades Moneyline: +215
Defenders Point Spread: -6.5
Defenders Moneyline: -260
Over/Under: 46.5
The odds offered for betting on the XFL Playoffs suggested that the Houston Roughnecks should have easily dispatched the Renegades, but Arlington covered the spread and won the game outright.
Are gamblers once again sleeping on the Renegades? The 2023 XFL Championship Game will take place at the Alamodome in San Antonio, Texas, which is within driving distance of Arlington.
That should give the Renegades a massive advantage regarding the number of fans in attendance and could be the reason the oddsmakers have kept the point spread so close.
When betting on the Super Bowl, there are thousands of props offered for any potential on-air occurrence. Sadly, that's not been replicated for the XFL Championship Game, as prop bets are limited to winning margin odds and first half lines thus far.
There's still time before Saturday for more XFL Championship props to appear, but don't hold your breath.
XFL Championship Odds – Bovada.LV (Bovada Review),