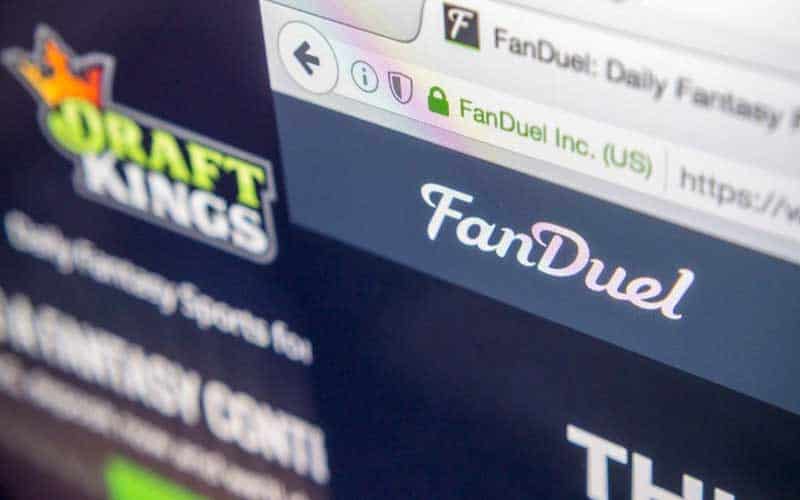 Remember the newly legalized sports betting-like service making its debut to the United States a few years back?
How could you forget?
You saw it show up on the television screen an average of once every 90 seconds back in 2015 when the new corporate-invested startups placed their first big bet—totaling approximately $750 million in one year—on the future of online sports betting and gambling laws across the country.
Today, daily fantasy sports operators—and those in favor of legal sports betting in their state—suffered an unprecedented significant loss to the bookie thanks to a bad beat, a bettor would say.
Most would say America's justice system is a joke in 2020, and what happened in New York on Thursday is the latest proof of complete disregard for precedence when ruling in favor of re-prohibition.
In other words: The Big Apple unjustly took a big bite out of an entire industry's bankroll, which now includes sports betting in New York.
A boomer-mind NY Supreme Court declared Internet-based daily fantasy sports contests to be illegal gambling and had violated the prohibition previously written into the state's constitution.
The appellate court ruling from the Empire State upholds a 2018 decision from Acting Justice Gerald W. Connelly, which said the New York lawmakers' passage of the 2016 online gambling expansion legislation, signed by Governor Andrew Cuomo, is unconstitutional.
However, the NY court decision contains some blatant errors in reasoning.
Most notable of which is the newly passed law defined DFS as "games of skill"—a legislative loophole since the New York constitution states gambling is any service involving three aspects:
Consideration ‒ exchanging something of value to participate
Prize ‒ receiving something of value from winning
Chance ‒ an unpredictable random event outside of a person's control
DFS meets the first two definitions but not the third in most states, where contests are currently legally offered in 41 states by industry giants DraftKings, FanDuel, and others fighting over the oligarchy's scraps.
The contests have entry fees ranging from free to 10 cents to thousands of dollars, and money is pooled then paid out to winners meeting or surpassing varying percentage-based thresholds.
Chance, which is associated with games involving dice or playing cards, is the criteria called into question for whether DFS is gambling or not.
NY lawmakers disagreed in 2016 and passed the law stating DFS is not gambling because contest participants have control over the fantasy lineups, making it a game of skill instead.
If all three legal definitions of gambling are not met, then it's not gambling in the eyes of the law. In New York, any expansion of gambling must be approved by voters of the state.
But instead of basing the ruling on what allowed the law to initially pass, the appellate court chose to ignore the reality that DFS is both a game of chance and skill—focusing on the former and rejecting the latter.
In fact, it could be argued DFS, sports betting, and all forms of gambling are both games of chance and skill to some degree.
Changing the definition to include skill is possible through the legislative process, but having the judiciary throw out new discoveries is unacceptable in a democracy.
You can bet the DFS market leaders will appeal this week's decision, but the odds of seeing America's justice system turn a blind eye again are at an all-time high.
And as long as that continues to happen, the betting legally at online sportsbooks, casinos, and poker rooms will always look greener on the other side.