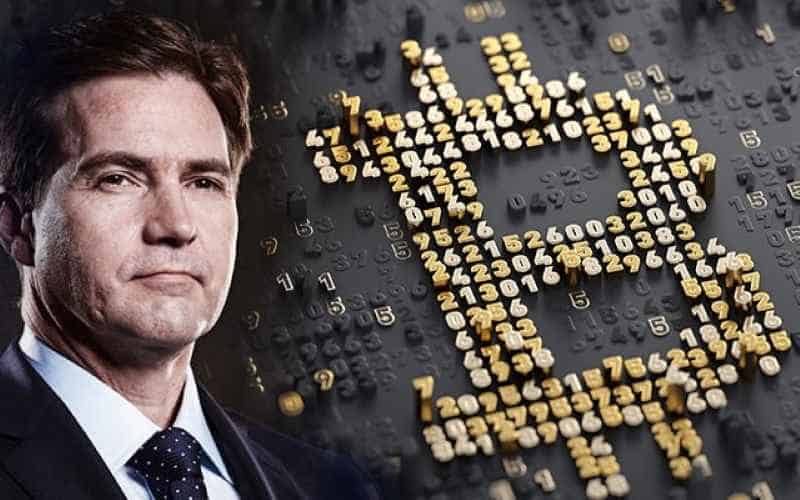 If you don't follow the cryptocurrency market closely, you've been missing out.
And not just on investment opportunities, legal online sports betting deposits, and all that good stuff, either.
No, you've been missing out on some real, honest-to-goodness Golden Era Hollywood-style intrigue.
Megalomania, industrial espionage, market sabotage, hackers, slackers, good guys, bad guys, prodigal sons, scammers, spammers, clowns, kings, sinners, saints, angels, demons, everything, nothing, and all the way back again.
In other words, the works.
Earlier this week, we wrote about the mystery that is Bitcoin SV.
But we mentioned that there's a much bigger mystery in the crypto world:
Satoshi Nakamoto.
This person – or group of persons – invented Bitcoin (BTC).
They invented new money.
Whomever or whatever Satoshi Nakamoto is has changed the world in a profoundly meaningful way – and in a way that is far from being fully realized.
Bitcoin – and all its derivative decentralized crypto coins and blockchain platforms – is the future of commerce.
And that means it's the future of everything.
So, while we can't tell you who's behind BTC (we have our own theories), we can tell you that there's a forthcoming legal case – slated for November 1 in FL – that might peel away a layer of the onion.
Or, conversely, that might add another layer to the thing.
As a preface, consider the following odds from Bovada Sportsbook, of all places (bear with us):
Kleiman vs. Wright Odds
Ira Kleiman vs. Craig Wright Trial Outcome
Craig Wright wins -130
Ira Kleiman wins and is awarded less than $1 billion +140
Ira Kleiman wins and is awarded more than $1 billion +350
Will the Kleiman vs. Wright case end in a mistrial?
So, WTAF is this thing all about?
The full background, we're afraid, will require a few stiff drinks and several hours where you can fall your way well down the rabbit hole.
The short version is this (scraped from the longer version here):
Back in 2018, Ira Kleiman – on behalf of the estate of his late brother David – filed a lawsuit against Craig Wright.
The suit claims that David Kleiman was – with Wright – the co-creator of Bitcoin, with the pair having developed and released the BTC platform under the pseudonym of "Satoshi Nakamoto."
According to the lawsuit, Kleiman alleges that Wright, after the death of his former "best friend" David,
"concocted a scheme to claim sole ownership of all Bitcoins owned by Kleiman [and] to steal Kleiman's share of IP assets that belonged to Kleiman and Wright jointly through [W&K Defense Research LLC, a Florida limited liability company]."
At stake? More than 1.1 million Bitcoin.
At the time of this writing, those 1.1 million Bitcoin – allegedly held by Wright – have a current market valuation of just under $52 billion.
At BTC's recent all-time high, of course, those 1.1 million BTC had a value of approximately $68.2 billion.
Kleiman is suing Wright for half, "plus interest" (whatever that means).
Kleiman's story of exactly how Wright manipulated his way into sole custody of the late Kleiman's Bitcoin keys is – as mentioned – something that countless books and movies will probably cover in the coming years.
It's shady, to be sure.
But it might not be true.
It could just as easily be a smear or a money grab, and there's simply no way to know.
(Note: the mantra of the crypto community – "not your keys, not your coins" – is definitely something to consider, here. If the case rules in Kleiman's favor, that old chestnut might need a serious revision.)
But all that aside, the court case – to find in Kleiman's favor – would likely have to officially and legally designate the Kleiman-Wright tandem as the true inventors of Bitcoin.
This, far more than the case itself, is a massive controversy.
For the last decade, the true identity of Satoshi Nakamoto has been a subject of heated debate.
Countless hodlers have their theories, and there's simply no way to know exactly who's responsible for the phenomenon.
At least, not until the identity of the very first BTC address owner is revealed.
For his part, Wright claims that he – and he alone – is Satoshi Nakamoto.
Of course, Ethereum co-founder Vitalik Buterin, along with pretty much everyone else, believes Wright to be a "fraud" and dismisses his claims.
It doesn't help matters that Wright is – aside from this issue – controversial in other ways.
For example, he was instrumental in the creation of Bitcoin SV, a fork of the Bitcoin Cash blockchain that stands for "Bitcoin Satoshi Vision."
As we wrote earlier, Bitcoin SV has been delisted from all major US exchanges. And despite being a legitimate cryptocurrency, it is the most controversial crypto asset on the market today.
Now, we know it's a Friday afternoon, and you've probably got better things to do than spend your weekend in a deep dive on this subject (like, say, betting on Week 2 of the 2021 NFL season), so we'll close out this Kleiman v. Wright overview with one more association.
Craig Wright's biggest advocate is Calvin Ayre.
Calvin Ayre is the reason Bovada exists.
Cavin Ayre is online gambling.
And maybe – just maybe – Calvin Ayre is Satoshi Nakamoto.
Then again, maybe not.
😉