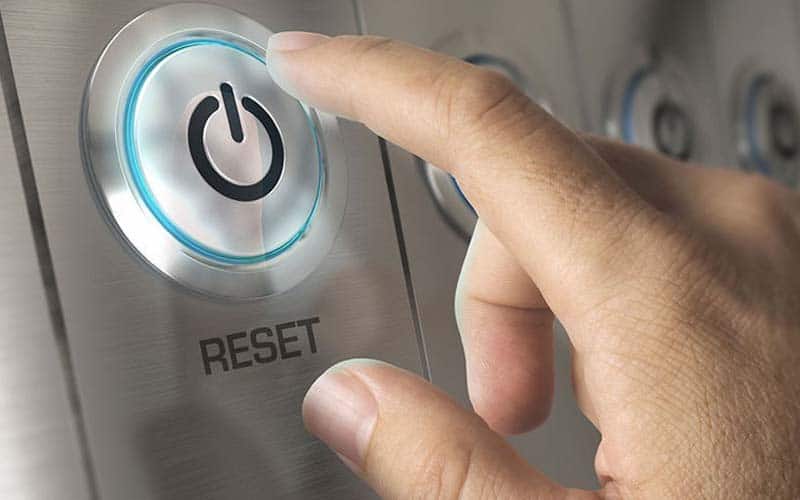 If at first you don't succeed in launching a mobile sportsbook app; smash the reset button and try again with two companies who actually know what they're doing.
West Virginia is expected to launch two new mobile sports betting apps next week if DraftKings and Fanduel receive final approval from the state Lottery Commission.
DraftKings, who has partnered with Hollywood Casino in Charles Town, has reportedly completed the last inspection of its sportsbook app while mobile testing is still in progress for FanDuel, who operates a sportsbook out The Greenbrier in White Sulphur Springs.
Although the timetable isn't official, West Virginia Lottery Director John Myers said he believes both companies' online and mobile platforms will be ready before August 31—Week 1 of the 2019 college football season.
"I can say we're getting very close," Myers told WV MetroNews. "Testing is completed on one and ongoing on another. I don't have an official roll-out date yet."
Myers added that he knows sports fans and bettors are anxious to start wagering on the mobile apps but said the state Lottery is taking a more cautious approach this time around.
"We've wanted to see if up and running as much as anybody. I know there's some concern that it's taken a while but when you do something for the time you have to dot the i's and cross the t's. Now we think we're there," Myers said.
Despite sports betting in West Virginia launching in August 2018—and Internet-based wagering portion of the law going into effect in December—the Mountain State has been without an online or mobile option since the BetLucky app bit the dust back in March.
To power the state's first mobile sportsbook experience, Delaware North—the owner of the Wheeling Island and Mardi Gras casinos—partnered with gambling technology provider Miomni Gaming last October and then launched the app at the end of 2018.
And despite the BetLucky app bringing in more money than both of the casino's brick-and-mortar sportsbooks, Delaware North ripped up the contract with Miomni right before the March Madness betting season and completely shut down the online and mobile platform.
The reason for terminating the agreement stems from Miomni suspending operations—leaving WV bettors' accounts out to dry—and going dark while it attempted to work out a dispute with European provider Entergaming.
Entergaming alleged Miomni used its intellectual property and source code without permission and compensation.
During this time, Delaware North says it was unaware Miomni was using a third-party provider to create the BetLucky website and app in the first place since the now-terminated partner said the platforms would be powered using their own IP.
Delaware North immediately broke off the agreement upon finding out and is currently suing Miomni, who also has a lawsuit pending in the United Kingdom from Entergaming.
The setback caused Delaware North to suspend all plans on rolling out online and mobile sports betting, and the company has stated there is no timetable for when the gambling operator will return to the legal market in West Virginia.
William Hill, who has partnered with the Mountaineer Casino, Racetrack & Resort in New Cumberland, is expected to join DraftKings and FanDuel in offering a betting site and app, but a start date has not been announced at this time.
Without an Internet-based option throughout the spring and summer, it looks like WV bettors will finally get the chance to bet from their smartphones, tablets, and computers—all before the West Virginia Mountaineers kickoff for their first college football game.