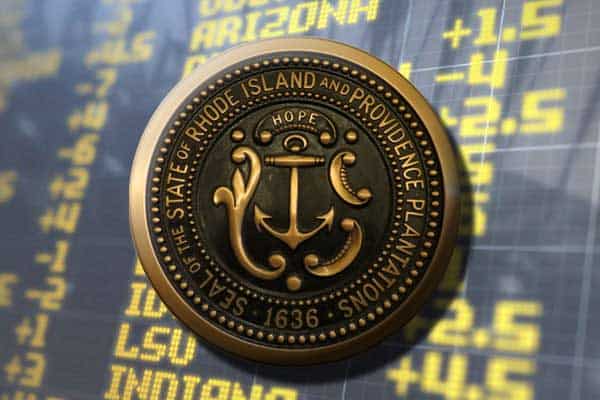 Rhode Island (RI) could be the next state to launch mobile sports betting as the RI state legislature is set to vote on a mobile sports betting bill that would allow mobile sports gambling within state lines.
Wednesday, February 6th, 2019 the Rhode Island Senate committee unanimously approved the proposed mobile sports betting bill. Next, the Senate floor will have to vote and approve the bill before mobile sports betting becomes legal. If the bill passes, mobile bettors would be required to register an account at Twin Rivers Casino before they will have access to the app. Registration would also allow the state to regulate who can access the apps and potentially block problem gamblers.
Rhode Island is currently the only state in New England that allows state-regulated sports betting. Since its launch in November of 2018, the state has already benefited from additional tax revenue derived from domestic sportsbooks. Senate President Dominick Ruggerio has made expanding sports betting a top priority, and he introduced the bill that allowed the creation of the Twin River mobile sports betting app. In addition to the state Senate looking to pass a mobile sports betting bill, the House Finance committee is also looking to permit mobile sports gambling.
Last week at the Twin River Casino in Lincoln, Ruggerio addressed issues such as long lines at casinos and stated that he wants to make sure people have a good experience and come back while generating revenue for the state.
Super Bowl Sunday raked in over $6.5 million in legal sports wagers, but ultimately the state-regulated sportsbooks lost about $2.35 million when they paid out winning bettors. Despite the loss, Ruggerio believes the state will make money during NCAA March Madness. Ruggerio credits the lost revenue to New England teams doing so well since most Super Bowl bets were placed on the Patriots winning. Ruggerio stated that "We are victims of success."
A vote on the mobile sports betting bill could reach the Senate floor as soon as Tuesday, February 12th. If passed, Twin Rivers Casino will be able to launch their sports betting app and residents of Rhode Island will be able to place mobile sports wagers anywhere within state lines.
Rhode Island residents currently have access to legal online sportsbooks that are located offshore and are licensed by government agencies. The move to allow state-regulated online sports betting would not affect offshore sites but would attempt to gain more state revenue from state-regulated sportsbooks.
If Rhode Island passes the mobile sports betting bill they will become the fourth state to allow online sports betting since the repeal of the Professional and Amature Sports Protection Act (PASPA).