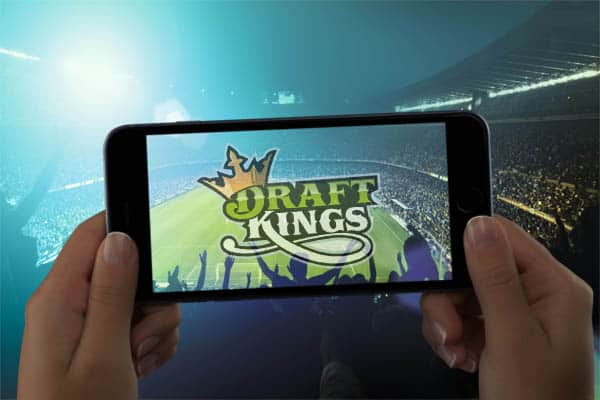 In New Jersey, placing bets can now be done in the palm of your hand. On Monday, August 6, 2018, New Jersey allowed DraftKings, the first company to officially begin state-wide online legal sports betting, to roll out their new app, DraftKings Sportsbook.
DraftKings, the world's largest daily fantasy sports platform, was the first company in the state to receive approval from the New Jersey Division of Gaming Enforcement on Wednesday, August 1, 2018, officially bringing their sportsbook app to the market within a couple months after initially filing for a sports betting license.
After getting approval, DraftKings Sportsbook had an initial "soft-launch" period for less than a week in order for the company to test the new app and was done to make sure bettors had to be in the state lines of New Jersey to place a wager from their mobile device. The app is now available for both Android and iOS devices as well as launching a desktop client for personal computers.
In a press release from DraftKings, CEO and co-founder Jason Robins said the company just launched the best sports betting app on the market and believes sports fans in New Jersey will enjoy experiencing the thrill of sports betting in a whole new way.
"I am excited to begin this new chapter in our story by officially launching what I believe to be the most innovative, mobile sports betting product in the U.S.," said Robins in a DraftKings press release. "We have put immense thought and significant resources behind the development of DraftKings Sportsbook, and I'm confident that sports fans in New Jersey will enjoy using it to make the experience of watching the games even more interesting and thrilling."
According to the DraftKings, this is only the beginning of their technology being implemented into legal online and mobile sports betting markets and hopes other states will soon follow with similar legislation passed in New Jersey.
On May 14, 2018, the U.S. Supreme Court ruled the entirety of the Professional and Amateur Sports Protection Act of 1992 (PASPA) unconstitutional with a 6-3 decision, finding the U.S. federal government did not have the authority to block state-sponsored sports betting in Murphy v. National Collegiate Athletic Association.
Following the ruling on PASPA and Murphy v. NCAA in favor of New Jersey, all 50 states can now make their own legislation in regards to sports betting.
The state of New Jersey was quick to act once PASPA was overturned with state lawmakers unanimously passing their own sports betting bill, containing legislation to allow both brick and mortar and online sports betting statewide.
Governor Phil Murphy signed the sports betting bill into law on June 11, 2018, allowing people age 21 and over to bet in person and on the internet at New Jersey casinos, racetracks, and former racetracks.