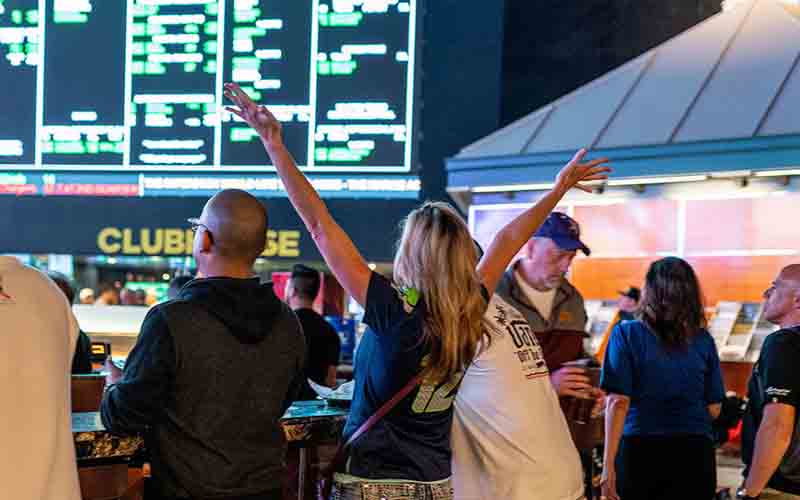 Starting with the upcoming 2020 season, the National Football League will allow stadiums to have betting lounges and teams to accept sponsorships from legal sportsbook operators.
But don't bet on the stadium accepting a real-money wager on any NFL odds or betting lines—at least not while Commissioner Roger Goodell is captain aboard the Titanic.
According to a report this week from Sports Business Daily, the NFL has changed its strict policy on legal sports betting (again) to better accommodate the rapidly changing landscape of gambling money on sporting events in the United States.
Today, 14 states offer sportsbooks legally, in one form or another, whether it be at brick-and-mortar casinos or via online and mobile betting apps.
Projections show that number doubling by the end of 2020, and only NFL stadiums physically located in jurisdictions that have legalized sports betting may be authorized to operate "betting lounges."
Despite allowing "betting lounges" in the approved stadiums, the NFL remains committed to continuing the league's tired but unyielding tradition of being vehemently opposed to placing wagers on football due to it potentially harming the "integrity" of the game.
There will be no betting allowed at the "betting lounges" since sportsbooks, tellers, and betting windows remain prohibited at NFL stadiums and venues.
Instead of allowing sportsbooks to accept bets at the stadium "betting lounges," NFL teams will instead be authorized to assault your eyes and ears with a smorgasbord of sportsbook sponsorship advertisements and promotions, as well as mobile betting app offers.
When asked to explain its self-serving change of heart, revered NFL chief strategy and growth officer Chris Halpin told ESPN the league is committed to opposing sports betting.
"We're allowing betting lounges," Halpin said. "Similar to daily fantasy lounges today, in an adult, discreet area, there will be a betting setup, but we're not going to have betting windows."
However, if a state chooses to legalize and regulate sportsbook operators, then the biggest pro sports league in America sees no problem with keeping its stance while simultaneously getting to milk NFL fans for all they're worth via betting ads in shady, adult-only corners of the stadium.
"We feel good about how it's evolved state by state," Halpin said about the legalization of U.S. sports betting. "We're more and more excited about how sports betting is developing, and we're now doing more in the space. We're very positive about how it's developing."
Even though every other major professional sports league has accepted the reality that U.S. sports betting isn't going anywhere following their combined losing effort to stop the PASPA repeal, the NFL refuses to face the music while it's conveniently turning a profit from the song and dance.
To date, the NFL has inked official sponsorship agreements via a casino partnership with Caesars, a daily fantasy sports partnership with DraftKings, and a sportsbook data partnership with Sportradar.
With this week's policy change that allows teams to sign sportsbook sponsorships and authorizes stadiums to have lounges for advertising to bettors, the only gambling-related activity the NFL is opposed to, at this point, is betting on its football games.
But if there's a dollar to be made, you can bet your bottom dollar that Goodell will do everything in his power to grab it from your hands before you dare place a wager on the NFL and ruin the "integrity" of pro football.