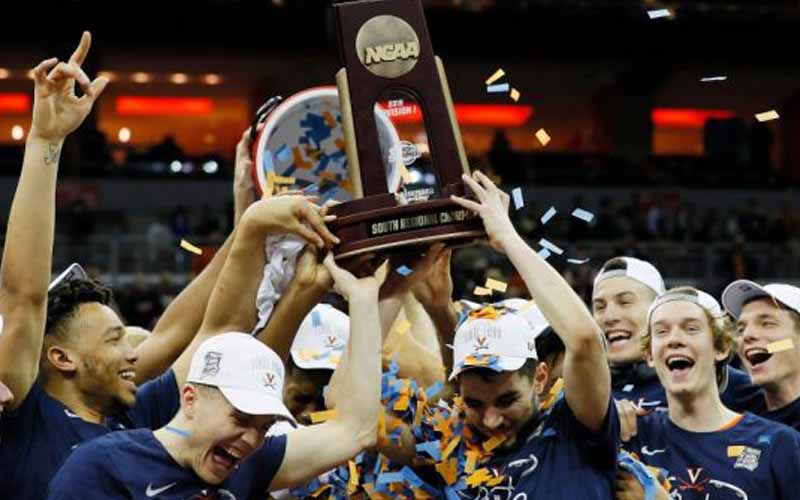 The CFP National Championship, Final Four, and all other NCAA title games could soon be heading to Las Vegas, Nevada or any other state that has legalized sports betting.
The NCAA announced Thursday in a press release that it has fully rescinded the "NCAA Championships Policy Related to Sports Wagering" — officially lifting the ban that had prohibited states with legalized sports betting from hosting title game events and competitions.
Immediately following the US Supreme Court decision on May 14, 2018, that struck down the Professional and Amateur Sports Protection Act of 1992 — the federal law prohibiting state-licensed sportsbooks outside of Nevada — the NCAA Board of Governors voted to temporarily suspend the policy.
When the policy was in place and only affected the PASPA-exempted Nevada, the state had been allowed to host collegiate sporting events such as college football bowl games and men's and women's college basketball tournaments but was prevented from hosting events such as the College Football Playoff or March Madness.
Now, the board has voted in favor of fully rescinding the policy this week, and all states that have legalized the wagering of sports are now allowed to host NCAA championship-related events.
In addition, the press release stated the board remains committed to the creation of federal legislation that would regulate and enforce a standard nationwide now that sports betting prohibition is over.
From the NCAA press release:
"The board also reinforced its support for federal legislative sports wagering standards. While the board stressed that an exemption of college sports in any federal or state legislation is desired, it emphasized that any proposed legislation should protect student-athlete well-being and the integrity of games."
The decision was likely due to the sports betting legislation that passed last year and is currently sweeping across the country.
Delaware, Mississippi, New Jersey, New Mexico, Rhode Island, Pennsylvania, and West Virginia have joined Nevada in legalizing and offering state-regulated sportsbooks following the federal repeal.
And soon, sports betting will likely be offered in the NCAA's own backyard. Indiana is home of the NCAA headquarters, and state lawmakers sent its bill to the Governer's desk earlier this week.
In addition, New York, Arkansas, Washington D.C., Iowa, and Montana — and even Tennessee this week — have already either passed legislation relating to betting on sports or are awaiting a signature from the Governor for the bill to become law.
If the NCAA didn't lift the betting states ban on title games, then its options for selecting a host state would become severely limited over the next couple of years.
Every state — excluding Alaska, Florida, Idaho, Nebraska, Utah, Wisconsin, and Wyoming — has either launched, legalized or introduced legislation on allowing state-regulated sportsbooks following the PASPA repeal nearly a year ago.