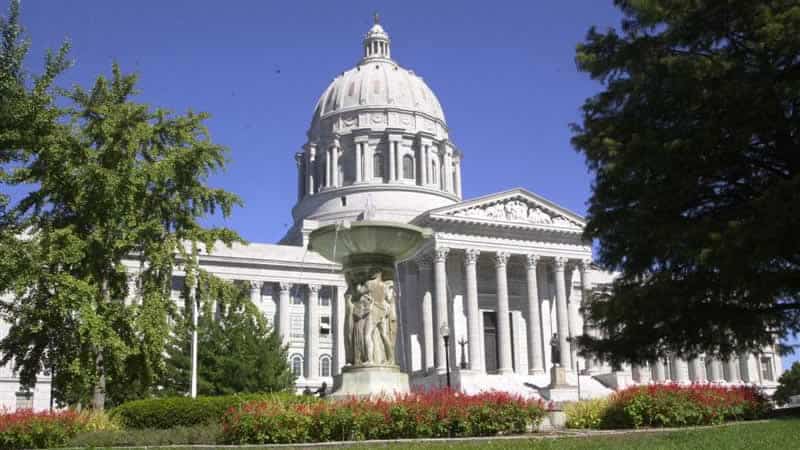 Missouri hopes to join West Virginia and Kansas in passing a sports betting bill that would see legal betting options introduced into the local economy. There are 3 different versions of the bill up for deliberation. The Missouri House of Representatives met to discuss these bills and what they consider best for their state.
The first sports betting bill hit the floor in January of this year. Representative Bart Korman sponsored Missouri House Bill 2320, a simple bill that gives the Missouri Gaming Commission the authority to form the protocols for legal sports wagering. Representative Justin Alferman followed up with Missouri House Bill 2406. This bill has a more hands-on approach to establishing legal betting as opposed to just handing the keys to the Missouri Gaming Commission. By the time the NBA and MLB came around pitching their desires for legal sports gambling, it became apparent a version of their liking would hit the floor. This came with Missouri House Bill 2535, sponsored by Representative Dean Plocher.
Each bill has its own specific components that differentiate it from the others. H 2320 allows licensed operators offering daily fantasy sports betting options to accept regular sports bets. It also would allow the state lottery and a total of 13 riverboat casinos to host betting. H 2406 is strictly limited to riverboat casinos as the primary betting venues. There would be a 6.25% tax on betting revenue in addition to a $10,000 application fee and a $5,000 administrative fee set to recur annually. This bill would consider sports betting a game of skill as opposed to a game of chance. H 2535 would make the state liable for integrity fees, a 1% tax on revenue paid to the major sports leagues. It would also give the leagues control over the data used to determine betting outcomes.
The integrity fee will likely be a huge portion of the discussion. Many states expressed their disinterest in paying out the leagues. However, some have conceded and lowered the integrity fees in their bill. As far as data goes, these states allow the leagues to have partial control. It is possible Missouri reaches a similar conclusion. Representative Korman stated that he does not support the integrity fee aspect and cited Nevada, a state that already had betting and does not have to pay these types of fees.
If any of these bills get signed into law, they are set to activate by the end of August. The current Missouri legislative session concludes May 18, giving lawmakers just over a month to figure things out. This period could mean we see changes to the bill, much like what was done in Kansas. The state must also wait for the US Supreme Court case with New Jersey over PASPA, the federal ban on sports betting.
It may take more time than 6 weeks to get sports betting figured out in Missouri. There is a lot of conflicting language with these bills and multiple stakeholders' interests are involved. The leagues may also step up their lobbying to get their points across. Legal sports betting in the US is close, it is just a matter of working out the kinks in each individual state.
Resources: