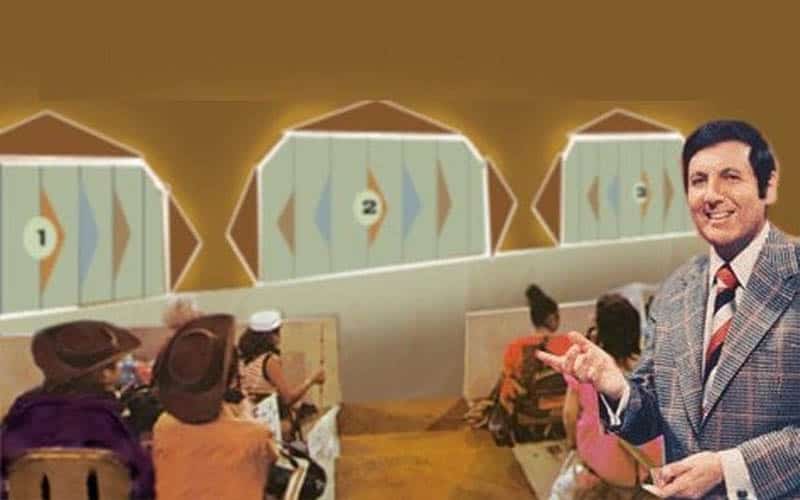 The fate of legal sports betting in Maine will be determined by the end of the week.
And the next contestant on the legislative version of "Let's Make a Deal" is Governor Janet Mills, who has three options for the state's sports betting bill—LD 553—and must make a decision by Friday, January 10. 
Fortunately, Maine's legalization attempt isn't behind a single door, like with an exact "Monty Hall problem" scenario.
Of the three doors Mills can choose from, two would effectively legalize in-person, online, and mobile sports betting while only one would reveal the goat. Here are her three choices:
Sign the Maine sports betting bill into law.
Take no action, which allows the bill to become law.
Veto the bill, meaning the legislature must pass new legislation.
It's currently unknown which option the governor will choose, but Mills' decision in the summer is what set up this week's do-or-die scenario for sports betting in the state.
The Maine Legislature initially passed the sports betting bill with bipartisan support on June 19, with only a few hours remaining in the 2019 legislative session.
Lawmakers sent the bill to the governor's desk and adjourned for the year. However, Mills choose not to sign or veto the legislation after ten days, which triggered a clause in the state constitution.
The clause states that if the governor doesn't sign the bill and the legislature is in session, then the bill becomes law after ten days. But if the governor takes no action and lawmakers have adjourned for the year, then the bill does not become law—a "pocket veto."
However, a pocket veto does not kill a bill like a traditional veto. Instead, the legislation is delayed until the next session—special or scheduled—is held.
Once the next session begins, the governor has three days to veto the bill. If not vetoed by the fourth day, then the bill will become law with or without a signature.
The Maine Legislature is scheduled to begin the 2020 session on Wednesday, January 8, giving Mills until the end of the week to sign, take no action, or veto the bill allowing both brick-and-mortar and Internet-based sportsbooks to be licensed and regulated in the state.
A veto from the governor would likely kill the bill, meaning the entire process of legalizing sports betting would need to start from scratch. 
To override a veto from Mills, a two-thirds majority approval on a floor vote is needed from both the state House of Representatives and the Senate. 
But if Mills doesn't veto the legislation—choosing to sign the bill or take no action by the end of Friday—then Maine will become the first state of 2020 to pass a law on the issue, bringing the total number of legal sports betting states to 21.