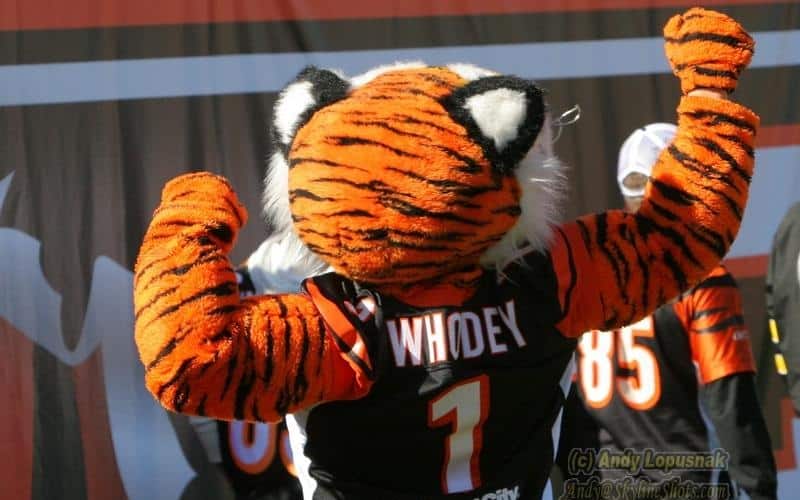 Ohio Sportsbook Licenses Increase Following Committee Debate
Stadiums & Arenas For Ohio's Pro Sports Teams Can Host Sportsbooks
Legal Ohio sports betting is still on track following Tuesday's Ohio Senate Select Committee on Gaming meeting that favorably passed the measure and passed it on for further consideration.
The bill language has been amended to allow for the stadiums and arenas that host the professional sports franchises in Ohio to house sportsbook lounges.
That means that Ohio sports bettors can potentially lay some action on Cleveland Browns' odds from inside of FirstEnergy Stadium.
Now on the table is the option for Ohio to issue out licenses for 33 retail sportsbook locations that can be erected inside of NFL, NBA, MLB, or NHL home stadiums.
There will also be 25 mobile sportsbook application licenses up for grabs, which would also include online sports betting sites to operate in tandem.
Sports betting in Cincinnati and Cleveland is expected to garner large amounts of revenue, and vendors will be expected to pay up. How does $1 million per license sound? That's exactly the number Ohio legislators have locked in on, and licenses are expected to sell quickly.
Licenses for in-person sportsbook locations in Ohio will be distributed to each county based on the number of residents so that densely populated metropolitan areas don't gobble up all the fun.
The additional measures also allow for up to two sportsbook kiosks to be established in bars and other venues that serve alcohol.
Sports betting kiosks in Ohio will be licensed out at $6,000 each, and the language reads in such a way to indicate that there is no limit to how many licenses the Ohio Casino Control Commission can dole out.
There is also a $100,000 application fee required as a startup for any retail business location that wants to provide these sports betting kiosks.
While this bill still has a few more stops on the legislative trail prior to receiving approval from Governor Mike DeWine (R), with any luck, in-state betting on sports can begin by April of 2022.
While betting on the NFL, NBA, MLB, and other major regional sports will be allowed, there has been some debate as to whether or not odds for College Football and NCAA Basketball will be posted at Ohio sportsbooks.
Some lawmakers have indicated their preference to decide the fate of betting on collegiate sports inside state Congressional chambers, while others hold a stance that the Commission should have the final say.
In a move that other states have mimicked when drafting their gaming legislation, eSports betting will be allowed in Ohio, which is basically wagering on competitors who battle using popular video games such as DOTA, League of Legends, and sports games like Madden 21.
There are still ten months remaining until April of 2022, so stay tuned for any further developments in Ohio regarding their sports betting legislation.