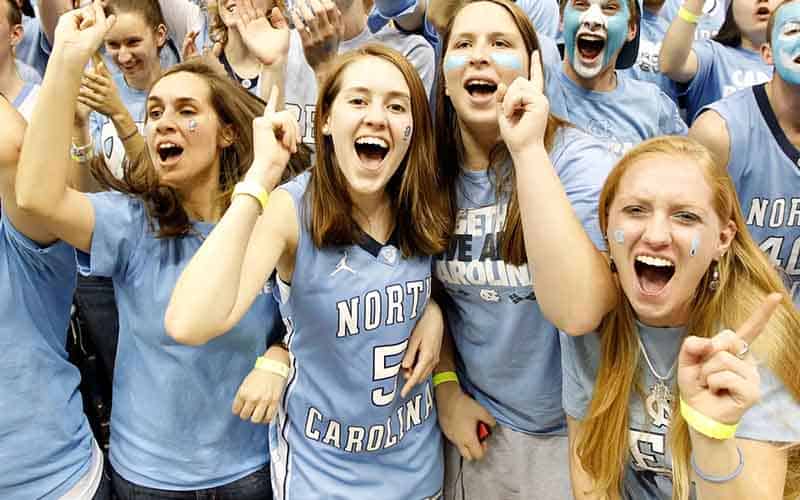 The expansion of legal sports betting in the United States is now moving in on the Southeast region of the country, putting pressure on the remaining bible-belt states that have yet to authorize sportsbooks of any kind.
North Carolina already has sports betting that can take place at three tribal casinos located on Native American lands, but a new bill making its way through the Senate that will permit local gamblers to use mobile sportsbook apps and a few in-person retail venues.
HB 347 was passed by the NC House in March and has received additional amendments while being considered in the Senate.
As currently written, if legal sports betting in North Carolina passes, it will have a debut date of January 8, 2024. Here is what else is in the bill:
A flat tax rate of 18% on all sports betting revenue (the rate had been set at 14% in the original House version of the bill)
Bets will be allowed on college and professional sports
Horse racing betting will be allowed
Professional sports stadiums will be allowed to enter into partnerships with sportsbook entities, including NASCAR tracks
12 total sports betting licenses will be issued to vendors
Some North Carolina universities will receive $300,000 per year and an additional 20% of sports betting profits
Many NC lawmakers seem to be merely siding with the bill due to their acknowledgment that illegal gambling operations currently exist.
"This is not legalizing it, in as much as it's taking place. This is just recognizing that this practice exists, is going to exist, [and] has existed since the beginning of time. It's increasing with access to smartphones and technology."

NC Senator Tim Moffitt (R-Henderson County)
As of May 2023, most states in the lower 48 are at least connected to another region that permits legal sports betting. If that state allows mobile sports betting apps, gamblers merely need to cross the border, pull over to the side of the road, and place a wager on their web-connected smartphone.
It is all legal, too. Think of it as traveling to Las Vegas and placing a wager there.
This is true in NC, as they share a border with Tennessee – a state that features sportsbook apps with a minimum age of 18 years old. 21 and older gamblers can cross into Virginia to the north and access their mobile sportsbooks.
Georgia and South Carolina have been slow to usher in sports betting, but as each Southeastern state passes laws approving domestic sportsbooks, the pressure rises for those that are abstinent.
There is also the presence of offshore sportsbook sites that currently accept members from NC over the web – another competitor that local books hope to squash upon approval.
House Bill 347 has two committee stops next week before the final debate on the Senate floor.
Source – WRAL News Raleigh-Durham-Fayetteville