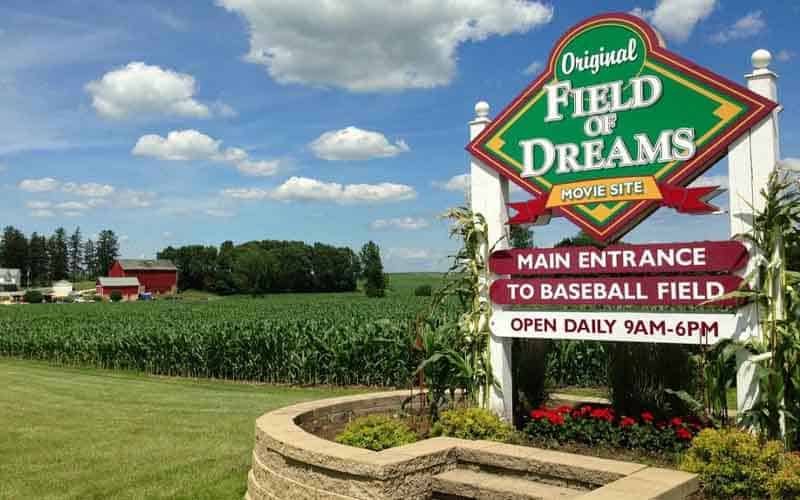 If you legalize it, they will bet.
Iowa became the third state of 2019 and 11th overall to legalize sports betting when Gov. Kim Reynolds signed the SF 617 bill into law on Monday.
After receiving the bill on May 6, the governor's signature comes just a day before the one-year anniversary of the landmark Supreme Court decision that overturned the Professional and Amateur Sports Protection Act (PASPA) and lifted the federal ban on sports betting.
Since the repeal of PASPA on May 14, 2018, there have been over 150 bills relating to sports betting introduced by 38 states.
And following the Supreme Court ruling, 10 states have chosen to join the previously exempted Nevada in legalizing and offering some form of sports wagering.
The new law in Iowa allows land-based, online, and mobile sportsbooks to offer services inside the state's border after obtaining an operator's license. In addition, bets on fantasy sports contests — offered by providers like DraftKings and FanDuel — are now legal in Iowa as well.
Iowans who are 21 years old and up will be permitted to wager real money on both professional and college sports in any of the state's 19 casinos.
Online and mobile betting apps will be allowed to accept bets from anywhere in the state, but an individual must first visit a casino for in-person registration to verify their age prior to placing wagers via smartphones, tablets, computers, or any other electronic device. This stays in effect until January 1, 2021.
Prop bets, which are wagers placed on things like stats and other possible occurrences unrelated to a game's final score, will not be allowed on for games involving any Iowa college players or teams.
The law authorizes the Iowa Racing and Gaming Commission to establish rules that the operators must follow, regulate all gambling on sports, and issue licenses to qualified applicants.
The rules and guidelines for licensed sportsbook operators in Iowa are expected to be set before the end of the summer. Lawmakers believe they will have sports betting fully launched before the start of the 2019 college football and NFL seasons — two of the most bet on sports in the United States.
Accepted applicants will be required to pay $45,000 for an initial licensing fee along with an annual $10,000 renewal fee.
License holders will be allowed to offer services from up to two separate brands due to a "two-skin provision" included in the law, meaning there could potentially be up to 38 sportsbooks offered by the 19 Iowa casinos.
Iowa follows Montana and Indiana, who became the first two states of 2019 to enact laws that legalize sports betting.
The Tennessee General Assembly recently passed their online sports betting bill, and it will become law this year without the governor's signature.
Illinois, Michigan, and New York are expected to be the next states in 2019 to pass legislation that would either legalize or expand sports betting.