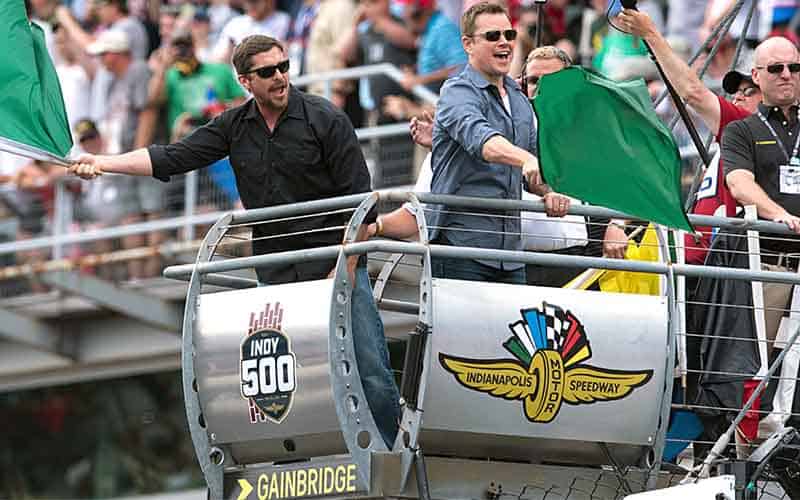 Indiana sportsbooks, start your mobile apps!
Indiana will get its first mobile sports betting app on Thursday, October 3 when Rush Street Interactive, a Chicago-based gambling provider, launches the online mobile sportsbook platform for French Lick Casino.
The Indiana Gaming Commission (IGC) approved Rush Street's application to offer statewide Internet-based sports wagering on Wednesday.
Rush Street currently operates the in-person sportsbook at the French Lick Casino, and the partnership—signed in late-August—includes the gambling provider operating a website and mobile app for the brick-and-mortar location after receiving authorization from the IGC.
"Rush Street has substantially demonstrated to the satisfaction of the commission that its mobile sports wagering operation meets the requirements of Indiana Code Article 4-38, the Commission's Emergency Regulations, and all Commission Directives related to sports wagering activities," said IGC Executive Director Sara Gonso Tait, signing Rush Street's authorization order.
Indiana became the 13th state to offer legal sports betting when three separate physical locations—Ameristar East Chicago, Hollywood Casino, and Indiana Grand—began accepting wagers on Sunday, September 1, the first day the state's law went into effect. The French Lick Casino began shortly after on Saturday, September 6.
When the French Lick Casino partnered with Rush Street in August, it said all the sports betting lines and odds listed at the physical location would be available to receive action on the website and mobile app.
Indiana currently has 13 sportsbooks accepting in-person wagers from adults age 21 and up. All eligible operators that submitted applications over the Summer have been approved and have since opened sportsbooks at their respective casino locations.
When drafting rules and regulations prior to the state's land-based launch, IGC officials said the commission would be implementing a two-tiered approach for licensing and authorization for eligible operators.
The commission's focus was to grant approval and issue licenses to casinos when the law went into effect, and also so operators could open sportsbooks before the NFL season opener.
"We set very high standards and we are pleased that several companies have been able to quickly work toward their proposed launch dates," Tait said. "We will continue to update the IGC website when operators substantially meet the regulatory requirements necessary for launch authorization."
Because online and mobile sportsbooks need more oversight and have more requirements—such as geofencing technology to ensure that the person is placing a wager inside the state—that must be met before receiving approval, the IGC needed more time to authorize operators to offer sports betting via the Internet.
While the French Lick Casino will be the first operator in the state to offer online and mobile betting services, IGC officials said they have received several applications and expects many of them to receive website and mobile app authorization throughout October.
With Indiana rolling out online and mobile sports betting next week, here's a list of personal information that bettors will be required to provide when registering for an account via smartphones, tablets, and desktop computers:
Legal Name
Birth Date
Phone Number
Residential Address
Email Address
Social Security Number (last four digits)
Credit Card or Debit Card Number
Location (geolocation verification must be accepted to use website or app)
Indiana became the 2nd state this year to legalize sports betting when Republican Gov. Eric Holcomb signed the bill into law on Wednesday, May 8, 2019.
And online and mobile betting couldn't have come at a better time for Indiana.
The Indianapolis Colts travel to take on the Kansas City Chiefs for the NFL Week 5 Sunday Night Football matchup. Odds have not been released for Colts-Chiefs, but to learn how to bet on professional football, check out our Legal NFL Betting Guide.