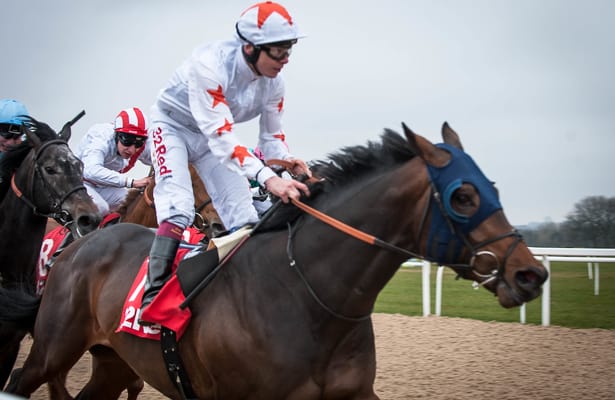 In a couple of weeks, it will be that time of year again, big hats, fancy sports coats, aged-bourbon and horse racing under the Kentucky sun.
Yep, it's Kentucky Derby time again and each year fans from all over the world have their eyes fixed on horse racing's most coveted event.
Since its conception in 1875, the Kentucky Derby has always been held at Churchill Downs racetrack in Louisville, KT. The race is open to the top 20 qualifying Thoroughbred horses. Each horse must be at least 3 years old and pass pre-qualifying inspections and drug screens.
Qualification for the race is based on the points earned in the 2018 Road to the Kentucky Derby races.
The Road to the Kentucky Derby is a series of designated races throughout the year that horses and jockeys compete in for the chance to earn a spot at the derby. This system of placing for the derby has been in play since 2013 when it overtook the old graded stakes system for derby selection.
There are also separate Roads to the Kentucky Derby for Japanese and European horses. This year no Japanese horses made the cut, but one European horse did earn its place at this year's event.
Gronk is the European horse who has earned his trip onto America's biggest horse racing stage. After winning the Road to The Kentucky Derby Conditions Stakes and the Burradon Stakes in Great Britton, Gronk was invited to participate in the 2018 Kentucky Derby.
While the odds are not in favor for this horse, he is on a hot streak.
Gronk has won his last 3 races and qualified for the Derby off that success. However, legal online racebooks are giving Gronk about a 30:1 chance of winning the race.
There are several reasons why Gronk has been giving such low odds; He has never raced on a professional dirt track before and he has never run further than a mile in an event. In England, they typically race on synthetic grass or turf and they normally only race for a mile instead of the mile and a quarter that runs at the Kentucky Derby.
Despite the projections, Gronk does have one thing going for him.
Rob Gronkowski, professional football player for the New England Patriots (NFL), recently announced that he has partnered with Phoenix Thoroughbreds and acquired a minority stake in the racehorse named Gronk.
Rob was later quoted as saying that the horse is a winner and he loves winners. Rob is one of the best tight-ends ever in the game of football and has several accolades that back up his actions on the field.
On his blog, Gronk Nation, he stated that he had heard about the horse and started watching to see how he was, the horse started winning and is now on the way to the Kentucky Derby.
Gronk said he is "all in" and finished his blog post with "Welcome to the Gronk family, Gronkowski the horse." Rob has also expressed that he will be at the derby supporting his horse.
The Kentucky Derby is always a spectacle that blends sport, horses, gambling, and entertainment into a one-day traditional style event.
This year's early favorite is a horse named Justify, who has only started in 3 races but won each race with impressive an impressive time.
A lot of eyes are also on trainer Todd Pletcher. Todd won the 2017 derby with his horse Always Dreaming and has four horses in this year's derby: Magnum Moon, Vino Rosso, Nobile Indy, and Audible. Magnum Moon is another heavy favorite despite only starting in 3 races to date.
Derby fans love to wager on their favorite horses and off-track fans can place bets too, with legal online sportsbooks and racebooks. Online sportsbooks are great in the fact that you can check your bets or place bets from a mobile device or tablet as well as with a traditional computer. The versatility is great, but many sites also offer really good bonus offers to get you started.
The Kentucky Derby will be held on May 5th, 2018 and television coverage will start at 12:30 pm on NBC and NBCSN.