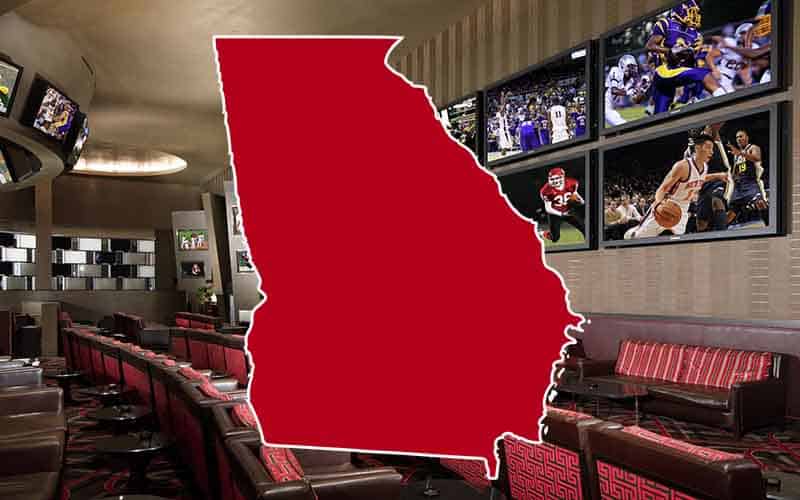 The Spia Survey Research Center has taken a poll in the Peach State to ascertain the level of support that online sports betting and casino gambling could potentially receive if placed on the ballot.
The results of the poll are mixed, but it revealed significant backing for legal sports betting in Georgia, with more GA constituents throwing their weight behind casino gambling.
Over 1,000 potential Georgia voters were polled between September 25th and October 4th of this year, asking a series of political-based questions regarding the approval of current officeholders and where their vote may lie on a number of issues if presented on a ballot.
Legal Online Sports Betting In Georgia
The poll asked the question, "Do you support or oppose making online betting on professional sporting events legal?"
There have been some legal sports betting states in the US that do not allow wagering on local collegiate teams, but none have omitted the entirety of college sports.
The question assumes an unfavorable stance toward betting on college games and adds further confusion to an issue that voters already struggle to understand the totality of.
45.6% of those polled supported betting on professional sports in GA, while 42.6% were opposed. 11.8% responded with "don't know."
When questioning males, those in favor of sports betting in Georgia were nearly double that of female respondents. 58.2% of men were favorable toward online sportsbooks, whereas females came in at 35.4%.
Georgia residents between the ages of 18 and 44 years old backed sports betting at rates of well above 50%, suggesting that familiarity breeds respect and that more education is required.
Who will provide that education? Outside sportsbook vendors have been known to flood pending sports betting markets with advertisements, but those can also have the reverse effect of turning off voting audiences due to saturation, which appears to be the case in California.
In recent years, Georgia's professional sports franchises have united in their push toward legalizing sports betting in the state, but they've yet to move the needle in Atlanta.
The 2023 GA session will not convene until April 8th. Sports betting in Georgia would require a constitutional amendment to be placed on the ballot via a 2/3 majority in each of the state's congressional bodies.
Statewide elections in Georgia will not occur until 2024, so even if an initiative is placed on the ballot, it could be 2025 or later before any wagers are placed at a domestic sportsbook site.
Casino Gambling In Georgia
The poll results for casino gambling in the state were well above 50% across the board, implying there is a good likelihood of domestic venues receiving approval if put to a vote.
State-regulated casinos would also require a constitutional amendment, assuming operations would fall outside the governance of the Georgia Lottery.
Many of the gambling options featured in casinos are games of chance, like slots, craps, bingo, and roulette. Sports betting is a game of skill, where gamblers risk money against the expectations laid out by oddsmakers.
It seems that more Georgians prefer winning money by dumb luck over making an educated wager. Sports betting and gambling advocates in GA face an uphill battle and will need to supply educational adverts in order for the tide to change.
Georgia Recorder's Poll Results