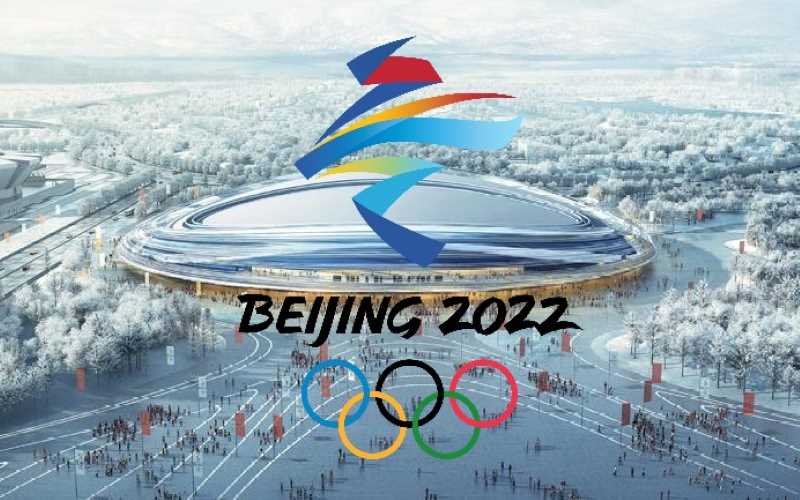 We're just about a week out from the start of the 2022 Beijing Winter Olympics.
While you've probably had to stumble through even more political discourse around this one than you're used to with the Olympic Games, the good news is that after all the #fakewoke world governments make their meaningless token protests by not sending this ambassador's secretary or that staffer's assistant to various events nobody invited them to in the first place, the actual games themselves will get underway.
Beijing 2022 – officially designated as the XXIV Olympic Winter Games – is scheduled to start things off with the Opening Ceremony on Friday, February 4, and the tournament will run through Sunday, February 20 (provided, of course, that there are no unforeseen COVID delays and/or that the ROC's parent company doesn't initiate a hostile takeover of Newman's Risk stronghold in the meantime).
As usual, however, various event preliminaries will actually take place before the Opening Ceremony, with these kicking off on Wednesday, February 2.
You can see an overview of the full (hopefully not) tentative 2022 Olympics schedule here.
So, on the notion that the Winter Games will go ahead as planned with little to no disruption, the best legal online sportsbooks have already posted some betting lines for the various events on tap.
To be clear, most lines for most games won't be posted until a day or so before those contests are slated to take place.
However, there are plenty of Olympics futures odds to choose from, as well as a host of betting lines on things like curling, faster full-contact curling (aka "ice hockey" for some reason), alpine skiing, luge, and other events that start before February 4.
For this post – just to keep things simple since there are basically a million different Winter Olympics betting lines (and another billion when you factor in the various prop builder tools at the biggest online sportsbooks) – we're sticking to the tournament-long futures on total medals won.
The following selection of odds comes from Bovada Sportsbook, but you'll definitely want to shop lines between multiple betting sites in order to find the best deals and payouts on every possible wager.
And again, we're only covering a limited selection of the "total medals" market as currently offered by Bovada.
For all the different Olympics wagers you can make, you'll need to check in with your favorite online sportsbook every day throughout the duration of the tournament.
2022 Beijing Winter Olympics Odds – Total Medals By Nation
Canada Total Gold Medals
Over 8.5 +120
Under 8.5 -155
Canada Total Medals
Over 22.5 -130
Under 22.5 +100
USA Total Gold Medals
Over 8.5 +115
Under 8.5 -150
USA Total Medals
Over 23.5 +115
Under 23.5 -150
Germany Total Gold Medals
Over 11.5 +100
Under 11.5 -130
Germany Total Medals
Over 24.5 +110
Under 24.5 -145
Russian Olympic Committee Total Gold Medals
Over 10.5 -145
Under 10.5 +110
Russian Olympic Committee Total Medals
Over 31.5 -145
Under 31.5 +110
As you can see, despite the "snub" of once again not being allowed to compete as simply "Russia," Russia is still favored to win the most total medals out of this group.
Since there are 109 individual events in 2022, there are a total of 327 medals to be awarded. Russia, then, looks like they're going to take about 10% of the haul, give or take.
Meanwhile, Germany is favored to earn the most golds of all the competing nations listed.
Frankly, though, we're not confident in making any of these bets. We're not familiar with the nuances of most of these niche sports, and we have no idea who most of the athletes are.
Still, these fundamental unknowns are what make Olympics betting so thrilling and so different from regular sports betting. As such, we're probably going to bet on all of the above just because.
For a bit of reference, here's how each of these countries fared in the 2018 PyeongChang Winter Olympics:
Canada: 11 Gold, 29 Total
USA: 9 Gold, 23 Total
Germany: 14 Gold, 31 Total
"Olympic Athletes From Russia": 2 Gold, 17 Total
Also, note that Norway isn't on this early list. In 2018, Norway led all countries with 14 golds and 39 total medals.