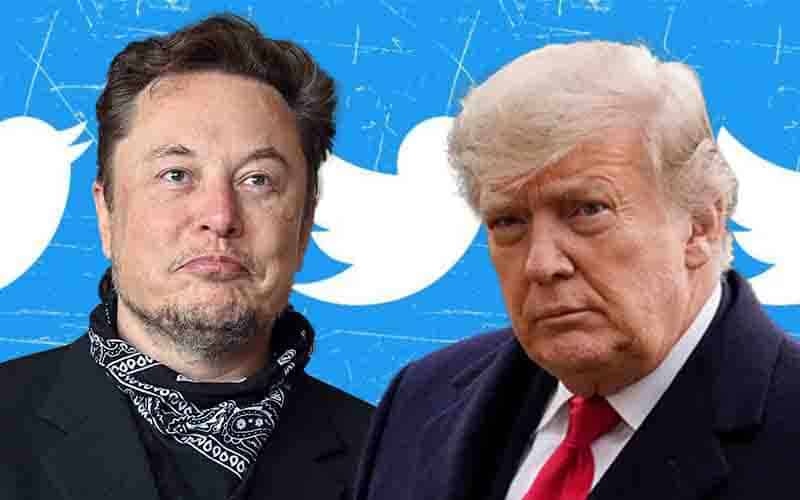 Billionaire tech mogul Elon Musk is positioning himself to purchase Twitter, the social media platform that has been celebrated and lauded by separate halves of the political spectrum in the United States over the past 16 months.
Online sportsbooks are getting in on the action and have posted odds for betting on Elon Musk and whether or not his Twitter acquisition will be a success.
The following entertainment prop bet is offering up Elon Musk odds on whether or not he will be able to convert Twitter into a private entity and remove any current prohibitions on free speech.
Will Elon Musk Be Able To Take Twitter Private
The above Elon Musk betting line implies he'll face great difficulty in achieving private status for Twitter, but it does almost certainly project that he will indeed purchase the company.
There has been speculation that if the Musk Twitter purchase does down and he is able to remove any free speech limitations, it would prompt an allowance for former President Donald Trump's account to be reinstated.
Entertainment betting sites have also cashed in on Trump's Twitter return with the following proposition.
Donald Trump Reinstated To Twitter By December 31, 2022?
While these Trump odds are unfavorable for his Twitter account to be reactivated before the end of 2022, they're fairly close to even and place the outcome within reasonable achievability.
The +200 moneyline odds for an outcome of "yes" roughly translate to a 1-in-3 chance of Trump's Twitter account beginning transmission once again before 2022's end and will earn gamblers $2 for every dollar wagered.
Those are just the odds for this year. Even if Trump prop bets fail, there'll be another to take its place in 2023 with a fresh set of odds including slimmer and more probable margins for his return to the social media platform.
Political betting sites place Donald Trump as the most likely candidate to win in 2024, but also list Elon Musk as an unlikely underdog.
2024 Presidential Election Odds
Donald Trump Sr. +250
Joe Biden +420
Ron DeSantis +550
Kamala Harris +900
Pete Buttigieg +1800
Nikki Haley +1800
Mike Pence +2000
Elizabeth Warren +3000
Elon Musk +25000
Musk has shown no indications of a Presidential run in 2024 or any time after, but perhaps his ego will drive him to pursue the White House at some point.
For now, his potential $43 billion-plus dollar Twitter purchase is occupying the front burners. While that deal may seem imminent according to some online sportsbooks, there are critics who claim that this is yet another stunt in order to maintain or raise his global status, suggesting that the offer is not genuine.
Other reports indicate that Musk is very serious about buying Twitter and has been amassing investors for a takeover that could occur within days.
Is all this Elon Musk Twitter business just a bunch of hot air that will evaporate within a few weeks' time? Online bettors that have an inkling of where the truth lies should lay some action now before oddsmakers get tipped off to Elon Musk's intentions via the press, or from his own lips.
MyBookie | Yahoo! Finance | Fox News