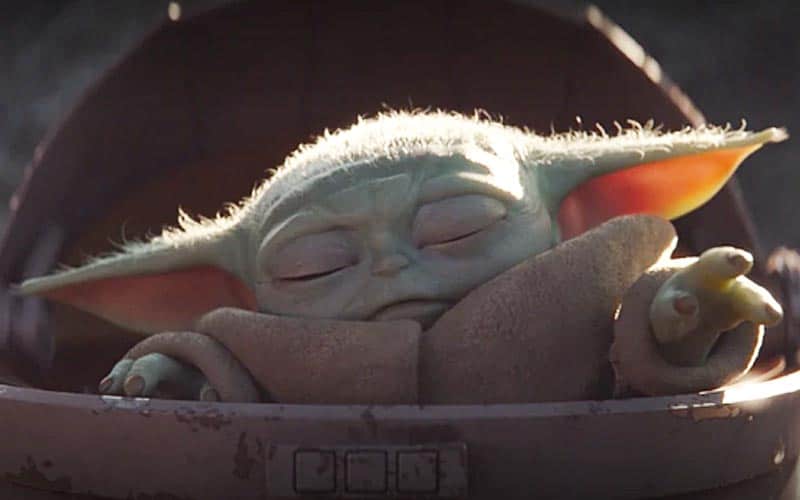 Unless you've been living in exile on Dagobah for the last month, you have heard about The Mandalorian on Disney+. If you haven't, you've at least seen the phenomenon known as Baby Yoda.
Although little is known about Baby Yoda or his species, he has become the darling of internet memes and marketing ploys. Known by his distinct green skin and large ears, Baby Yoda offers a cuter alternative compared to the 900-year-old Jedi Master that shares his namesake.
But there is one thing that could possibly dethrone BY's supremacy: Baby Chewbacca.
What could be described as a Yorkie with a utility belt, Baby Chewbacca would compliment Baby Yoda as well as the elder Chewy did for the late-Yoda in Revenge of the Sith.
Unfortunately, a miniature Wookie is not in the cards for The Mandalorian, according to the oddsmakers at Bovada. A baby version Chewy is expected to remain absent from the show at -1000 odds, or 88.01% chances.
Will there be a Baby Chewbacca appearance in the first season of The Mandalorian?
While the entertainment betting odds don't want to give viewers any false cuteness confidence, there could be a new hope in terms of BY's force usage.
During the second episode of The Mandalorian, Baby Yoda uses the Force to assist the Mandalorian.
With three more episodes left in the first season, BY is expected to use the Force again at -150 odds. If Baby Yoda is anything like the other two members of his species seen onscreen– Yoda and Yaddle– he is destined to become a great Jedi Master, meaning his Force powers are likely to grow as he does.
Will Baby Yoda use the Force again in Season 1 of The Mandalorian?
Played by Pedro Pascal, the titular character has yet to remove his helmet in the first season of the show, a la Boba Fett. If the odds hold up, the Mandalorian won't show his face at all.
For Season 1, odds say that Pascal's character has -300 chances of never removing his helmet.
Will the Mandalorian show his face in Season 1 of the show?
Despite not getting to see his face, there's a chance fans will get to see a Mandalorian movie. According to Disney chief creative officer Alan Horn, the show's success could lead to a movie.
"The Mandalorian is already proving to be a big thing, so if that series proves to be so compelling that we reverse engineer it into a theatrical release, a two-hour film or whatever– ok."
Nevertheless, oddsmakers don't predict the movie being released within the next couple of years. The odds that The Mandalorian becomes a film before 2022 is +225, compared to -350 odds that the movie comes later.
Will there be a Mandalorian movie before 2022?