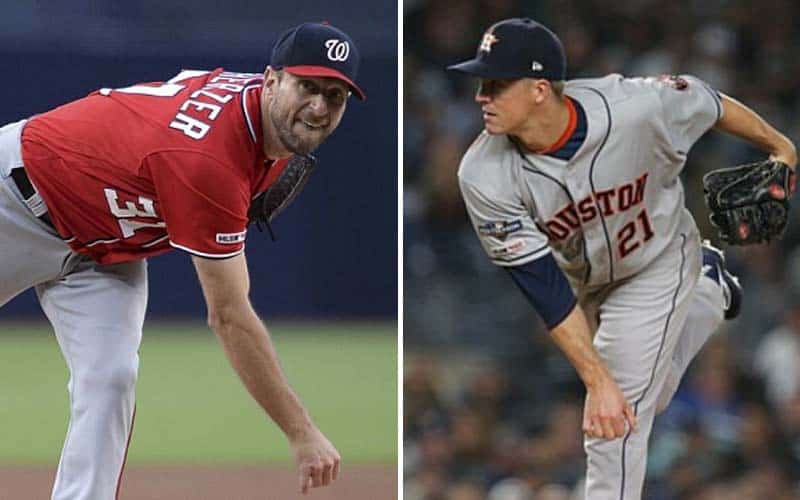 The two greatest words in the history of sports: Game 7.
Against all odds, literally, the Washington Nationals beat the favored Houston Astros 7-2 in Game 6 of the World Series last night.
Coming off a terrible weekend that saw the team lose three straight games, the Nats were +152 underdogs before last night's first pitch. In contrast, Houston had -177 odds of winning its fourth consecutive showdown in the World Series.
Through the first five World Series games thus far, the away team has won every meeting. Game 6 was no different in Houston. In the nation's capital, the Nationals are only averaging one run per game with zero wins. On the road, the Nats are averaging eight runs with three wins.
Through all of Houston's wins, each one of the three on the road, they are averaging over six runs per game.
If the trend holds up, Washington is in a solid position for tonight's Game 7.
Despite scoring a run in the top of the first inning last night on Astro ace Justin Verlander, the Nats were playing from behind after Houston scored two runs of their own in the bottom of the inning.
However, Washington's defense and Stephen Strasburg's elite pitching held Houston at bay for the rest of the game, preventing the team from earning another run through the next eight innings.
The Nationals were able to score two runs each in the fifth, seventh, and ninth innings, dropping Verlander's World Series all-time record to 0-6.
Now with the series tied at 3-3, the MLB betting odds are favoring the Astros at home in the final game of the World Series.
2019 World Series Game 7 Betting Lines
Washington Nationals vs. Houston Astros (-1.5)
Pitchers: Max Scherzer (WAS), Zack Greinke (HOU)
Spread: WAS +112, HOU -132
Total: O7.5 +100, U7.5 -120
The current odds favor the Astros at -132 chances compared to Washington's +112 chances. Converted to percentages, the 'Stros have a 54.86% chance of winning to the Nats' 45.14%. These numbers are bound to make Mattress Mack sigh a breath of relief.
Houston is a 1.5 run favorite with Zack Greinke on the mound. Max Scherzer will be pitching for the Nationals, marking the second time the two starters have each pitched this series. In both their previous starts, Scherzer in Game 1 and Greinke in Game 3, their respective teams won the game.
Although every game in the World Series, except for Game 3, has had a combined score of 8 runs or more, the over/under is favored to be less than 7.5 runs at -120 odds. The over is +100.
There is no Game 8, so the Astros and Nationals will bring everything they have tonight when the first pitch is thrown at 8:08 pm ET on Fox.