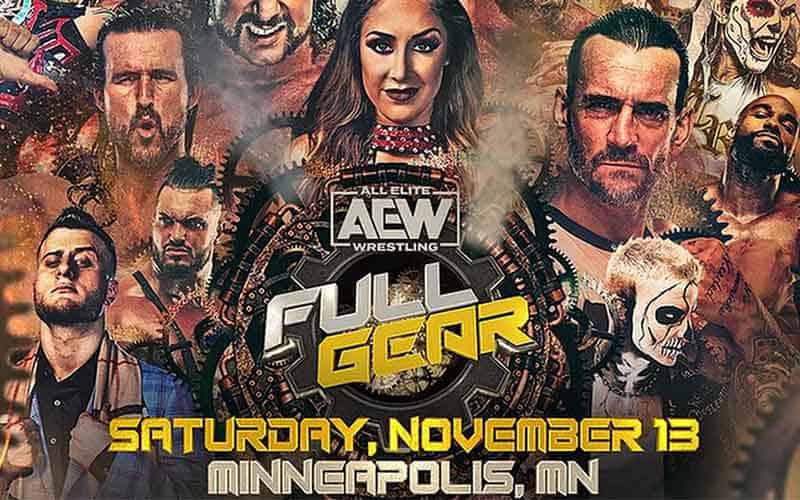 Tomorrow night, All-Elite Wrestling will present their final pay-per-view event of 2021 in grand fashion with a long-awaited heavyweight championship match between Adam Page and Kenny Omega.
Omega and Page unexpectedly won the AEW Tag Team Championship Belts in January of 2020, and during their title run, the relationship between the two of them soured.
Omega began his turn to the dark side when he started adhering to the advice of consultant Don Callis, a journey that resulted in Kenny eventually winning the AEW title from Jon Moxley (with an assist from Callis).
With tomorrow night's main event finally paring up these two heated rivals, odds for pro wrestling betting have been produced that suggests an Adam Page championship run is pending.
AEW Heavyweight Championship: Adam Page vs. Kenny Omega

MyBookie

BetOnline

Kenny Omega – Champion

+600

+500

Adam Page

-1000

-900
To gain perspective on how certain online sports betting sites are about an Adam Page win, compare them to the CM Punk odds below. Converting the moneyline odds to their intrinsic value, CM Punk has an 85% chance of defeating Eddie Kingston, whereas Adam Page has a 91% of beating Omega.
Odds For CM Punk vs. Eddie Kingston

MyBookie

BetOnline

CM Punk

-500
-600

Eddie Kingston

+300

+350
If the Page vs. Omega odds play out how the oddsmakers have presented, Adam's title could be short-lived depending on who wins the following championship qualifying match between Miro and Bryan Danielson.
A Danielson vs. Adam Page championship match would likely headline AEW's next PPV in the spring of 2022 at Revolution. Bryan's overwhelming popularity with audiences since joining as a free agent from WWE will make the matchup interesting as AEW bookers must decide what direction the company will go, and which performer will lead them there.
Brian Danielson vs. Miro

MyBookie

BetOnline
Bryan Danielson

-300

-300

Miro

+200

+200
The odds for Britt Baker to retain her AEW Women's Championship are the most certain on the board for Full Gear betting, and although there is no variance offered by shopping the lines, significant payouts can be earned by wagering on a Tay Conti upset.
Women's Championship Odds: Britt Baker, D.M.D. vs.  Tay Conti

MyBookie

BetOnline

Britt Baker D.M.D

-1200

-1500

Tay Conti

+800

+800
A $1 wager on Tay Conti to win the strap will net $8 at both MyBookie and BetOnline, and may be worth a hedge because our staff has noticed a trend of at least one underdog coming through on each pay-per-view card.
Darby Allin vs. MJF Odds

MyBookie

BetOnline

Darby Allin

+160

+200

MJF

-200

-300
The final match offering any reasonable betting intrigue is MJF vs. Darby Allin, and the above entertainment prop favors Maxwell Jacob Friedman by a decent margin.
There's no title on the line, but MJF losses have been few and far between during his tenure in All-Elite Wrestling, so bet carefully. Below are the remaining odds for AEW Full Gear which begins tomorrow night at 8 PM and can be purchased for $50 on Bleacher Report's website.
The Inner Circle vs. Men Of The Year/America's Top Team

MyBookie

BetOnline

The Inner Circle

-300

-400

Men Of The Year

+200

+250
Tag Team Championship Odds: Lucha Bros. vs. FTR

MyBookie

BetOnline

Lucha Bros.

-600

-700

FTR

+350

+400
Superkliq vs. Jurassic Express& Christian Cage

MyBookie

BetOnline

Superkliq

-200

-300

Jurassic Express/Cage

+160

+200
Source: CNET