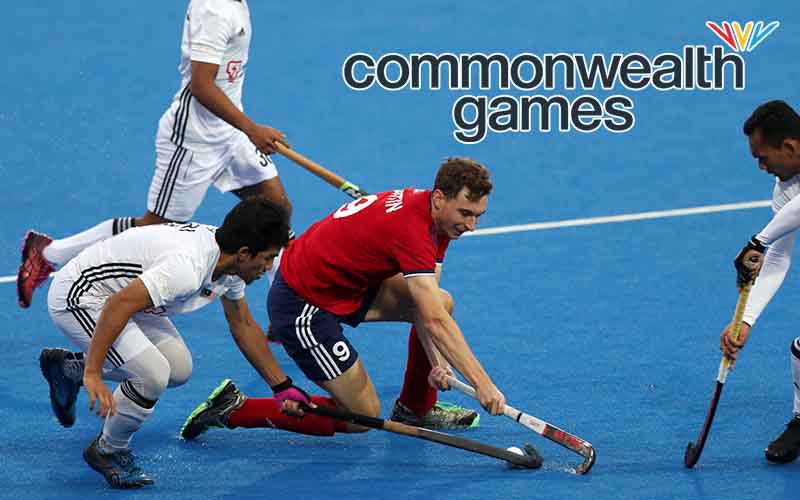 The 2022 Commonwealth Games begin this Thursday and will conclude on August 8th, and already, the legal betting sites featured in our online sportsbook reviews have posted odds for the results for at least two events.
While the name may ring a bell, many Americans are not familiar with the Commonwealth Games because the United States is not a member country and does not send teams to compete.
What Are The Commonwealth Games?
Dating back to 1930, the Commonwealth Games are very similar to the Olympics, but only the 56 members of the Commonwealth Nations are invited to participate. These nations gather every four years and compete in over twenty sports with gold, silver, and bronze medals being awarded to first through third place finishers in each category.
These nations are largely former members of the British Empire, and the games were originally titled the British Empire Games. This year's event will take place in Birmingham England, and will include the following sports.
List Of Sports In The Commonwealth Games (2022)
Aquatics
Diving
Swimming
Athletics (Running, Jumping, Throwing, Walking)
Badminton
3×3 Basketball
Beach Volleyball
Combat Sports: Boxing, Judo, Wrestling
Cricket
Cycling, Mountain Biking, Road Cycling, Track Cycling
Gymnastics
Field hockey
Lawn Bowls
Netball
Powerlifting/Weightlifting
Rugby Sevens
Squash
Table Tennis
Triathlon
2022 Commonwealth Games Betting Odds
Even though there are twenty sports in play in this year's games, so far there are only odds posted for field hockey and rugby betting. While most sports bettors in the United States have some familiarity with rugby, field hockey represents a nearly unknown quantity.
If you are familiar with ice hockey and betting on NHL games, then you've already got the gist of field hockey. The main difference is the playing surface which is usually real or artificial turf.
Odds to Win Rugby 7's Gold Medal
Fiji +125
New Zealand +250
South Africa +350
Australia +400
England +1200
Samoa +2000
Scotland +5000
Kenya +10000
Canada +15000
Wales +25000
Tonga +50000
Fiji is the current front runner in the above rugby betting futures with a +125 moneyline to win the gold medal. New Zealand is the defending 2018 Commonwealth Games champions in rugby, and their +250 odds to win in 2022 will earn gamblers more than double the amount risked if bets are placed right now.
Odds to Win Field Hockey Gold Medal
Australia -200
England +325
New Zealand +325
India +800
Scotland +6600
Canada +10000
Pakistan +10000
South Africa +10000
Wales +20000
Ghana +50000
Australia is a heavy favorite to win the gold medal in field hockey in 2022. Commonwealth Games bettors will need to wager $2 on Australia's field hockey team just to net a dollar on them earning their second gold medal in a row.
We expect a significant uptick in the amount of Commonwealth Games odds over the next 48 hours, including game lines for each individual matchup of nations.
Lastly, we demand that readers do their online sports betting business with a sportsbook site that we review and rank at the top here at SBL. Staying within the confines of our highly rated sports betting sites ensures that gamblers are doing business with a legitimate and reputable venue.
2022 Commonwealth Games betting odds provided by: BetOnline
Source: Official Birmingham 2022 Commonwealth Games Website