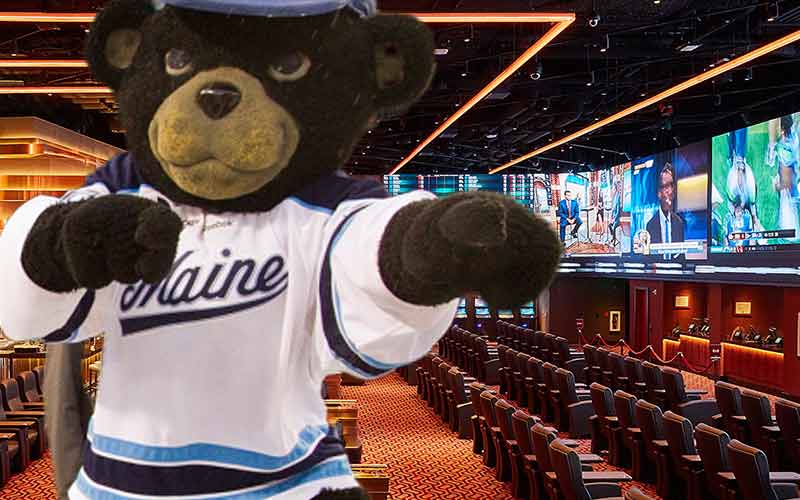 In the very near future, residents and visitors to the state of Maine could be treated to retail sportsbook locations, mobile sports betting apps, as well as online options to wager on pro and college sports.
After a legislative session where a sports betting bill was vetoed by Governor Janet Mills, discussions are back on and the main dispute appears to be whether sportsbooks in Maine should be tied to land-based casinos.
Maine State Senator Louis Luchini (D) is the main sponsor of this latest sports betting bill which has now been voted on favorably and sent forth for further consideration in both legislative chambers.
The early word is that Governor Mills is already on board with this new legislative effort and approves of the existing language.
Mobile sportsbook applications and in-person sports betting venues would be operated by outside vendors under current bill language, and would include the potential for operators like DraftKings, FanDuel, BetMGM, and Caesars to apply for licenses with existing gambling locations.
Racinos inside of Maine will also be cut in on the sports betting action but will fall under the same provisions that require outside vendors to operate the book.
Sen. Luchini, clearly a staunch proponent of sports betting in Portland and Bangor, is opposed to tying sportsbook locations to existing casinos and racinos, which placed him in the odd position of speaking out against the bill.
The Pine Tree State will collect 10% in taxes on all sports betting revenue earned by in-person books and will up that amount to 16% for mobile and online sports betting intake.
The reason for the increased cut on mobile and online sports betting action is that data reveals a higher number of bettors place their wagers on the go.
Convenience is the driving factor in opting for mobile betting, and other states that allow for such means have experienced massive upticks in tax collections to the tune of 5X or more when compared to in-person revenues.
These developments are encouraging to area bettors, but with discussions prompted so late in the game, there is no timetable for when sports betting locations could open up for business.
For now, offshore sports betting sites will handle 100% of the action in Maine as they are the only legitimate options for wagering on major professional and college sports without traveling to a neighboring state where domestic books have been made legal.
Maine Legislative Document 1352