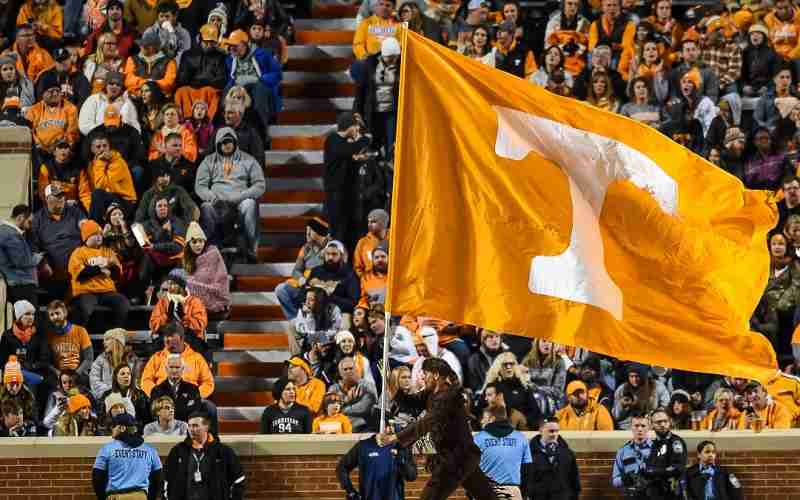 Things are heating up for sports betting in the Volunteer State, as three new mobile apps, including a sportsbook partnership with the Tennessee Titans, are in the works to begin operations in November of this year.
Although sports betting was made legal in TN back in June of 2019 when Governor Bill Lee allowed the bill to become law without adding his signature to the piece of legislation, 15 months will pass before any bets will be accepted.
Gov. Lee did not believe that domestic sports betting operations were in the state's best interest, but he did not stand in the way of the TN legislature when they passed the bill and forwarded it to him for consideration.
The state's sports betting operators are bound and regulated by the Tennessee Education Lottery Corporation ("TELC"). They were tasked with creating specific guidelines that the sportsbooks must operate under, and are now granting licenses after finalizing all rules in April of this year.
There are no limits to the number of licenses that the TELC can grant, but there are several standards that must be adhered to, and the approval process has been slow out of the gate.
Anyone that is 21 or older and located within Tennessee's borders can participate and place a wager on sports using an approved mobile betting application.
BetMGM has joined up with the Titans and will be their official betting partner. This will entail the BetMGM logo being splashed around a variety of Titans-related media, such as in-game replays and tie-ins to the Mike Vrabel Show, the weekly talk show hosted by their head coach.
Since TN does not allow for in-person sports betting lounges or kiosks, there will be no opportunity for a physical sportsbook to be located inside of Nissan Stadium in Nashville.
That's a shame, because many states that have allowed for legal sports betting locations are now constructing palatial betting salons directly inside of NFL stadiums. The Denver Broncos' Mile High Stadium and the Las Vegas Raiders' Allegiant Field have taken the lead on this front, and if their lounges are successful, expect more to follow at other NFL stadiums in the future.
Also tee'd up for a November 1, 2020 unveiling are two other online sportsbooks – DraftKings, and FanDuel.
Bettors within the Tennessee region will have access to betting lines on the NFL and their beloved Titans, and they will also be able to wager on NCAA Basketball odds and college football point spreads, so they can easily lay some action on the Tennessee Volunteers and SEC sports.
With all of these new state laws in place, legislators still failed to address the elephant in the room – offshore sports betting sites.
Because of current federal and state laws in play, international sportsbook sites offering their services to Tennessee bettors are not governed by any US authority.
That means that all of the college football, NCAA basketball, pro football, and other sports betting lines available at overseas sportsbook sites can be wagered upon while in TN without any fear of penalty from the law.
This gives Tennessee gamblers a wide variety of betting options that dwarfs the three state-approved betting apps that are coming this November.
The more the merrier, and in this case, that adage proves to be as true as it ever was. Domestic Tennessee sports betting is on the horizon and will attempt to give the offshore sportsbooks a run for their money from November 1 and onward.
Source: The Tennessean