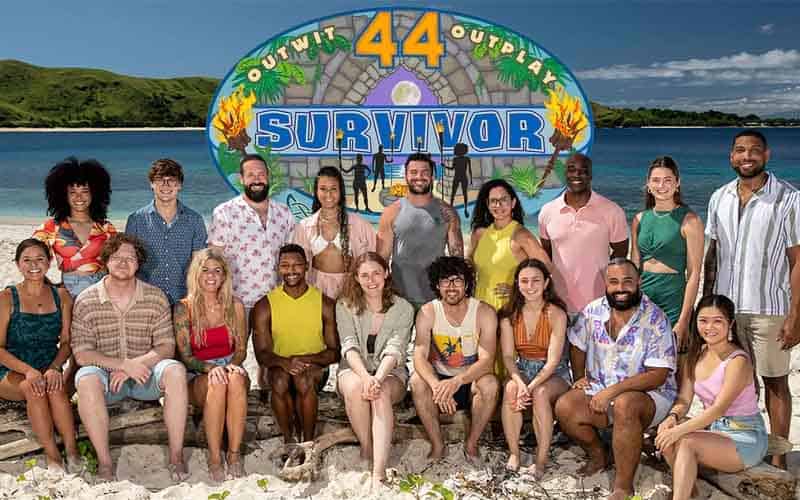 The 44th season of Survivor is now underway on CBS, and already there have been medical interventions. Contestant Bruce Perault suffered a head injury during a competition that forced him out of the game.
The good news for Perault is that host and producer Jeff Probst has already declared that he'll be making arrangements for Bruce's return at a date and season to be determined.
"I don't think Bruce got his fair share of Survivor. So here's the announcement. We are officially inviting Bruce to play Survivor again. It just felt like the right call. We don't have a season yet. There's lots to coordinate. He's got to leave his job again. But it's an open invitation. So hopefully, we'll get Bruce back out on that island."

Survivor Host Jeff Probst
The reason Probst is able to comment so quickly on the issue is that Survivor seasons are taped months or even years in advance. Season 44 began on March 1st, but it was filmed on June 5-30 back in the summer of 2022.
The delayed air date could be the reason that online sportsbooks are slow to produce odds for betting on Survivor. There's too much of a chance that information regarding the winner will leak and force all odds to be removed from the betting boards.
Even in those cases, wagers placed prior to the leak will remain intact and will payout if the contestant you bet on wins.
At the moment, Survivor betting odds for season 44 are limited to BetOnline. They've posted futures for all remaining tribe members with moneylines ranking them from most to least likely to win.
Survivor Season 44 Odds To Win
Yamil "Yam Yam" Arocho +300
Carson Garrett +500
Matthew Grinstead-Mayle +500
Danny Massa +800
Brandon Cottom +800
Claire Rafson +900
Carolyn Wiger +900
Heidi Lagares-Greenblatt +900
Matt Blankinship +1600
Helen Li +1800
Lauren Harpe +2000
Sarah Wade +2000
Josh Wilder +2000
Kane Fritzler +2000
Frannie Marin +2000
Jamie Lynn Ruiz +2200
Yamil "Yam Yam" Arocho is in the lead with a +300 moneyline that will payout at 3-to-1 if he emerges victorious from the final Tribal Council. Yam Yam is a salon owner from Puerto Rico, the first contestant to reside in that region.
One participant that is no longer featured in the odds at online entertainment sportsbooks is Maddy Pomilla, who was voted out second in season 44.
Brandon Cotton is a former fullback who spent some time with the Seattle Seahawks before bouncing around the AAF (Alliance of American Football) and Arena Football. He has a moneyline of +800 and could be a decent sleeper.
While athletic prowess is certainly a factor in winning Survivor, social skills are also paramount. Any exertion of physical dominance will result in immediate expulsion unless close alliances are formed.
We're hopeful that more entertainment prop bets will appear as the season progresses. For now, we're thrilled that there are betting odds at all.
Survivor airs on CBS each Wednesday at 8 PM.
Sources – Entertainment Weekly, NFL.com
Survivor 44 Odds Provided By BetOnline.AG (BetOnline Review)