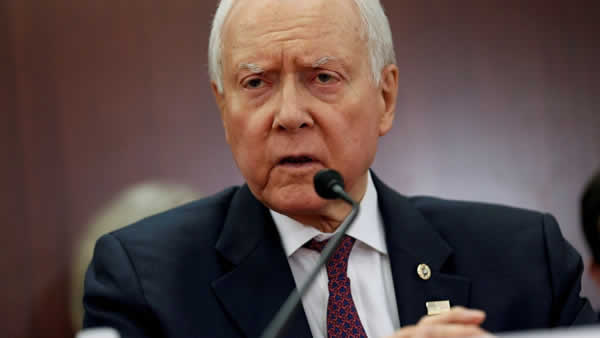 States advocating for legal sports betting celebrated a major victory after the Supreme Court ruled in favor of New Jersey in the Murphy vs. NCAA case. The ruling saw the end of the Professional and Amateur Sports Protection Act, or the federal ban on sports betting in 46 states. This means states can now introduce legal brick-and-mortar sports betting via a voter referendum.
SCOTUS' ruling echoes the benchmark expressed by the US Department of Justice back in 2011. The DOJ ruled that the Federal Wire Act only applies to online sports gambling, meaning states could vote in legal online casino and poker gambling. This type of freedom is seen as momentous by some and troublesome for others. Senator Orrin Hatch falls into the latter category.
The Republican Senator from Utah recently announced that he plans to introduce a federal regulatory bill for US sports betting. Senator Hatch believes that federal regulation will be a better way of controlling the market as opposed to variations of regulation on a state by state basis. Hatch specifically stated that this "uneven patchwork" of oversight on sports gambling would lead to the "regulatory bottom." He also claims that the integrity of sports is comprised of loose regulation in place.
This sentiment is similar to what the NBA and MLB have been pitching to states over the past few months. They claim that integrity fees, which are essentially a 1% royalty paid out to the leagues by states, will go towards maintaining integrity. It seems the sports leagues are holding the honesty of their games for ransom in order to get a piece of the betting revenue—which violates the basic ethic principles of integrity, but that is beside the point.
If it seems odd that Senator Hatch was so quick to announce this plan after SCOTUS stated that Congress has the authority to impose federal regulations, consider this—Hatch was one of four co-authors of PASPA, the federal ban that was just struck down. It is apparent that Hatch wants to use this bill as a band-aid for the open wound left by the Supreme Court. With his tenure coming to an end (he is set to retire), Hatch would likely love nothing more than to have one last go at manipulating the domestic sports betting industry. There is no official window of time as to when this bill will hit the floor, but you can expect it to reveal itself by the end of this year.
The major sports leagues are in support of federal regulation and it is easy to see why. Federal regulation gives them better odds of fulfilling their agenda with integrity fees, data control and more. Lobbying from state to state hasn't been working, so this avenue provides a clear-cut path to getting what they want out of this new market. Be sure to keep an eye on Senator Hatch's proposed bill because it could very well be the shaping benchmark for the future of brick-and-mortar sports betting in the United States.