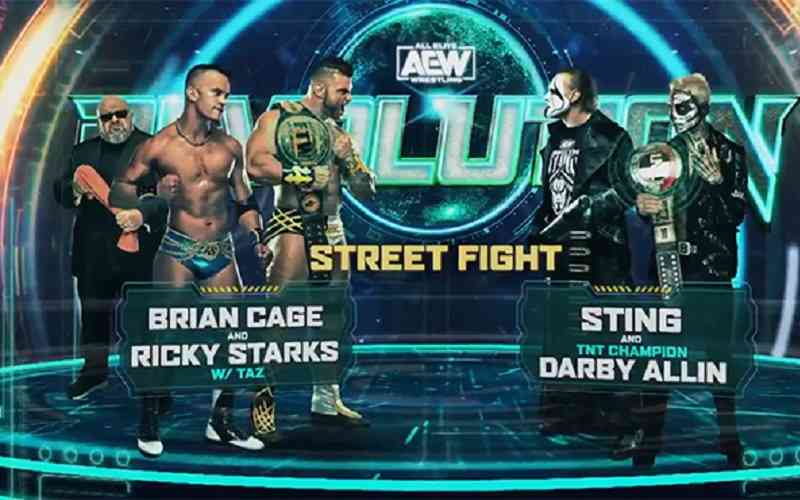 At one time, Sting the most successful and significant modern-day wrestler that had never worked for World Wrestling Entertainment (the WWE).
During the late 1980s and throughout the 1990s, Sting graced national television screens as the top attraction for World Championship Wrestling (WCW) on TBS and TNT, both operated by media mogul Ted Tuner at the time.
When Turner merged with AOL Time Warner, the WCW was no longer seen in a positive light by network executives, and by 2001, the promotion had been purchased and shelved by WWE owner Vince McMahon.
Instead of joining up with the only remaining wrestling company on the air, Sting opted to join Total Nonstop Action (TNA), an upstart promotion that was never able to successfully pull alongside the WWE and compete against them directly.
In 2015, Sting finally joined up with the WWE for a match with HHH (Hunter Hearst Helmsley) at WrestleMania 31, but he ultimately lost and then suffered a career-ending neck injury prior to his run gaining any momentum.
Last December, Sting made a surprise dramatic entrance on Dynamite, AEW's weekly television program that airs on Wednesday evening's on TNT, coming to the defense of rising young star, Darby Allin.
Now, pro wrestling betting odds have been produced for Sunday Night's AEW pay-per-view, Revolution, that favor Sting and Allin over Team Taz and his faction of heels.
AEW Revolution Betting Odds
Darby Allin & Sting vs Brian Cage & Ricky Starks
Darby Allin & Sting -450
Brian Cage & Ricky Starks +275
After several weeks of Sting entering the ring and staving off attacks with a baseball bat, many fans began to speculate as to whether or not he would be able to take a bump and participate in a full-fledged wrestling match.
That question was answered recently when Taz challenged Sting to drop his baseball bat and fight without the use of a foreign object. Sting obliged, and was promptly overcome by 4 on 2 odds.
At the end of the beatdown, Sting took a powerbomb from Cage, indicating his return to full contact and revealing that his run will not be that of a mentor standing on the sidelines.
Entertainment betting sites have laid a money line on Sting and Darby Allin that indicate a near-certain victory, as their -450 odds translate to an 82% chance of winning and will require a wager of $450 to earn $100.
Although pro wrestling is scripted drama set to athletic co-op performances, logic can provide some background information for placing a sound bet on AEW odds.
This match is set as a street fight, meaning that the battle can occur anywhere that it travels to, from the parking lot to backstage. Sting and Allin will be fighting alone, whereas Cage and Ricky Starks will have their manager Taz and "Powerhouse" Will Hobbs alongside them, creating for a 4 on 2 scenario at any given time.
If Team Taz can secure the win, each dollar bet on them will earn $2.75 at pro wrestling sportsbook sites.  Below are the betting odds for the remaining matches for Sunday Night's AEW Revolution. The pay-per-view event begins at 8 pm and can be purchased for $49.99 at B/R Live in the USA or at Fite.tv internationally.
Adam Page vs Matt Hardy
Adam Page -350
Matt Hardy +225
Kenny Omega (c) vs Jon Moxley
Kenny Omega -550
Jon Moxley +325
Miro & Kip Sabian vs Best Friends
Best Friends -160
Miro & Kip Sabian +120
The Young Bucks (c) vs Chris Jericho & MJF
The Young Bucks -250
Chris Jericho & MJF +170
Betting Odds: Bovada
Source: Bleacher Report