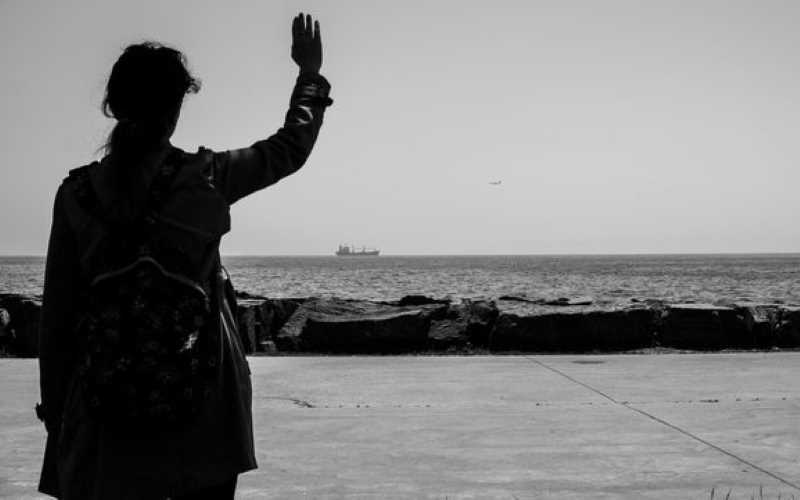 Much of the focus here at SBL is not just on sports betting laws or sports gambling updates, but also on different bet funding methods.
And because the most popular way for players these days to top off their accounts is with cryptocurrency, there's always something to discuss.
Even when the deposit options haven't changed at the top legal sportsbooks, the very nature of cryptocurrency makes it a betting market unto itself.
Just as there are new sports bets to place each day, so too are there new crypto bets you can make 24/7/365.
The overlap between the two markets – crypto and online sports betting – is compelling.
Just as you can bet with crypto, you can bet on crypto.
And if you play your cards right, you can take it all to the same bank.
That is, to your bank.
But there are still a few hurdles facing millions of sports gamblers who have yet to take the crypto plunge.
We've discussed plenty of those in the past.
The main snags, of course, have to do with wrapping one's head around crypto itself.
For so many people, the very concept of alternative currencies – particularly non-governmental alternative currencies – is a bridge too far.
They feel it's too risky, too volatile.
They worry they don't know enough about crypto to get started, that there's some great technological barrier there.
And while all that is important to consider and – hopefully – dismiss moving forward, erasing such trepidation takes time.
By and large, that'll happen organically.
However, there's also another factor keeping people away from getting started with cryptocurrency, even when they're interested and fundamentally ready to so get started.
It's similar to FOMO, aka the "fear of missing out."
But it's actually the other side of that (crypto) coin.
Whereas FOMO has people jumping into crypto willy-nilly, this oppositional phenomenon has people abstaining on the basic premise that they've already missed out.
With crypto – as with stocks (or so we presume, since we don't play sucker's games) – folks are primarily hesitant because they believe they've missed the boat.
It's easy to see why this is the case.
Take Bitcoin.
In late 2019, BTC was hovering around $5000 per coin.
Today, it's up to $49,839 per.
Those looking at the BTC price history for the first time will largely be of the opinion that it's too late to get in for big gains.
The same is true for pretty much all popular cryptos, including those supported by the online sportsbooks we recommend.
Let's take a look at all the different coins accepted by our favorite betting sites and see where they were exactly one year ago (October 5, 2020), ranked by current price.
The 2020 price is included in parentheses, along with the percentage increase Y2Y.
Note: We're not including Tether (USDT) or USD Coin (USDC) on our list, as these are stablecoins tied to the US dollar at a 1:1 ratio and never increase or decrease in comparative value.
Bitcoin (BTC) – $49,839.02 ($10,604.41, 369.97% increase)
Ethereum (ETH) – $3424.16 ($340.82, 904.63% increase)
Bitcoin Cash (BCH) – $569.46 ($220.03, 158.81% increase)
Litecoin (LTC) – $168.56 ($45.99, 266.51% increase)
Bitcoin SV (BSV)* – $147.10 ($159.37, -7.70% increase)
Chainlink (LINK) – $26.48 ($8.78, 201.60% increase)
Ripple (XRP) – $1.06 ($0.25, 324.0% increase)
Stellar (XLM) – $0.31 ($0.07, 342.857% increase)
Dogecoin (DOGE) – $0.26 ($0.003, 8566.67% increase)
*Bitcoin SV is the only coin that's decreased in price over the year, but there are a host of unique factors to keep in mind. BSV is considered the most controversial cryptocurrency on the market, it's been delisted from major US exchanges, and it's backed by the industry's top persona non grata, Craig Wright (who claims to be Bitcoin inventor Satoshi Nakamoto). BSV is supported only by Bovada Sportsbook, and it's a banking option limited to VIP site members.
So, if you're just getting started, you might think that after such rapid growth over so short a time, there's nowhere for these coins to go but down.
And every time a new ATH is established – for the market itself or any coin in particular – the reaction is largely the same.
But here's the thig: It's not too late!
In other words, don't be this guy:
Crypto is still a nascent market, and we're still on the ground floor.
Each of the above coins is nowhere near their recent all-time highs, and the entire crypto price history proves that every single previous ATH – whether or not it's followed by a big dump – is ultimately eventually surpassed.
You can thus use any coin's ATH as the threshold for when to buy in. That is, the only real rule is to not buy in at the all-time high.
Here are the all-time highs for each coin above:
Bitcoin ATH – $63,109.70
Ethereum ATH – $4168.70
Bitcoin Cash ATH* – $1765.69
Litecoin ATH – $386.45
Bitcoin SV ATH – $441.39
Chainlink ATH – $52.20
Ripple ATH – $3.38
Stellar ATH – $0.90
Dogecoin ATH – $0.68
*Technically, BCH hit an all-time high of $3923.07 on December 19, 2017, but this was attributed to insider trading, platform manipulation, and various exchange errors. The price correction was swift, with the asset falling precipitously in the next several hours and days. Our cited ATH refers to the next biggest spike in May 2018.
In short, if you want to get started with crypto – or betting with crypto – you can look at the market's current lull as "now or never."
And while that's not fundamentally accurate, if you're the type of investor or bettor that's worried about ships a-sailing, you should certainly look at the current market as "do or die."
To be clear: It's not do or die. It's nowhere near do or die.
But the market is at a general low for the year, and if you wait a few more months to make your move, you'll be paralyzed by the same perverse, inverse FOMO nonsense.
So get in, and get in now.
Believe that.