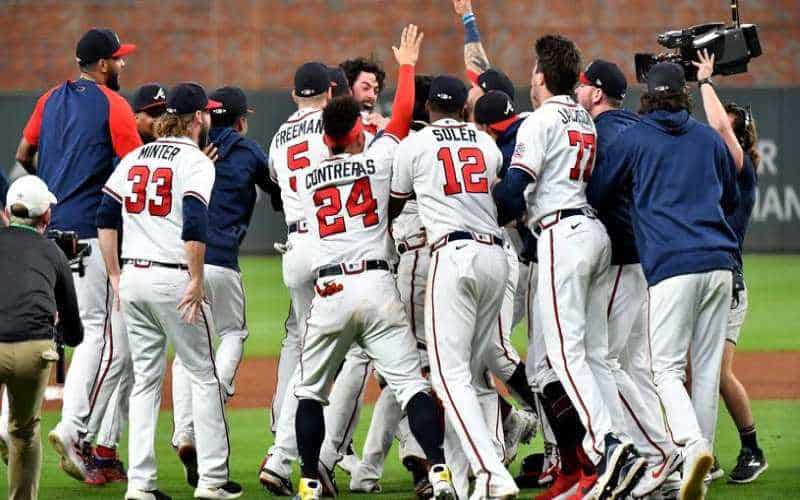 On Monday night, Georgia lawmakers adjourned for the last time this session.
While state legislators passed a handful of critical measures during GA's 2022 congress – including provisions for an emergency fuel tax holiday and the initial workings of a flat income tax – sports betting didn't make the cut.
Legal Gambling Measures Fall Flat
Yes, the prospect of legal Georgia sports betting has been snubbed once again. There were actually two bills to consider over the 40-day session this year, and despite things staring promisingly enough, momentum fizzled out down the homestretch.
For posterity – and because next year's sports betting initiatives are likely to build upon the language within these proposals – details of Georgia's now-dead gambling bills are as follows:
SB142: This measure would have authorized the operation of legal Georgia sports betting apps as well as in-person wagering. The bill included provisions for up to 18 sportsbook licenses to be overseen by the Georgia Lottery. Taxes were set at 20% of sportsbook revenue. SB142 would have also enabled select local businesses to host sports betting kiosks in their establishments.
SR135: This measure would have given voters the choice of whether or not to legalize brick-and-mortar sports betting. The referendum would have been held during the upcoming 2022 Midterm elections in November.
In the case of the latter bill, SR135 had just received clearance from the House Economic Development and Tourism Committee a week prior.
With backing from the state's most prominent pro sports teams, many had anticipated swift and overwhelming support from the legislature.
And oddly enough, SR135 did pass. But it only did so after a last-minute alteration stripped out the resolution's gambling measures with a proposition to cut taxes on timber. That's not exactly the "tomahawk chop" we were expecting.
So, even if the Braves make it to another World Series this year and win it all, residents won't be able to bet on them. At least, not domestically.
Struggles From The Beginning
To be fair, some sports betting industry analysts thought that legal GA sports gambling was a long shot from the beginning. SB142 represented an extensive overhaul of Georgia's very limited gaming infrastructure.
The sponsors of the GA state sports betting bill knew they were asking a lot from their conservative colleagues.
For some perspective, remember that the Peach State is home to only one casino, and this venue exists solely because of an "offshore" technicality: The Emerald Princess casino cruise line sails out of GA, but gambling is only available once the ship enters international waters.
Nonetheless, it surprises us that legislators would opt to keep this decision out of the hands of the people this year.
Rep. Randy Nix (R, LaGrange), told Fox 5 that sports betting is "not something that the state of Georgia wants its stamp of approval on."
But how could a legislator possibly know what constituents want without putting the measure up for a vote?
Though surely residents are ecstatic about the nearly 40% increase in lawmaker pensions.
But I digress.
Options For Georgia Bettors
Georgia is missing out on millions of dollars in tax revenue and falling behind other legal sports betting states in developing a domestic gaming infrastructure.
But sports fans shouldn't have to deal with the sloth and ignorance of lawmakers. And they don't!
Fortunately for GA residents, safe and reliable betting options are still out there. Using legal offshore sportsbook sites, bettors can get in on the action regardless of input (or lack thereof) from elected officials.
For more information about the best legal online sportsbooks accepting GA bettors, be sure to check out our 2022 online sportsbook reviews.
Source: Saturday Down South, Fox 5 Atlanta