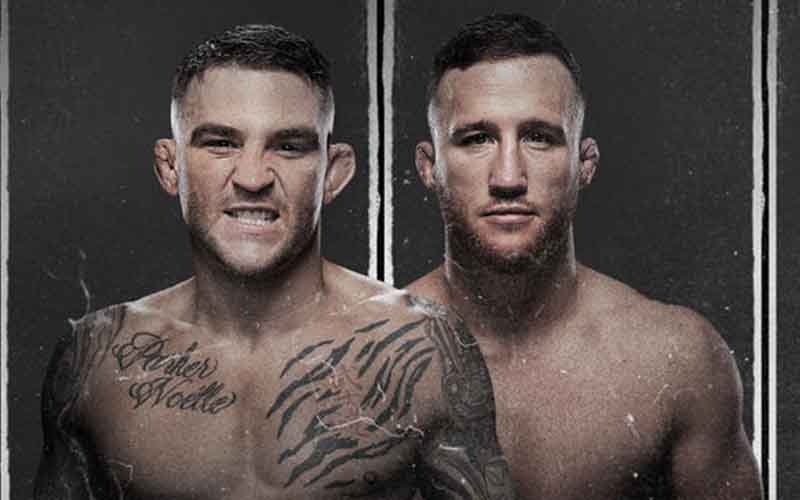 Nowadays, when searching through the online UFC betting sites that we frequent, odds are no longer limited to the upcoming pay-per-view or televised event for major promotions.
Sure, you'll still find UFC 291 odds for the full card or match lines for Bellator's next pay-per-view, but there's a growing number of MMA futures that cover anything from potential celebrity matches to the fighters that'll be included on significant events that are on the upcoming schedule.
For instance, check out the following UFC 300 futures and the potential betting outcomes that are included.
Who Will Headline UFC 300
Jon Jones +130
Conor McGregor +220
Israel Adesanya +225
Michael Chandler +250
Tyson Fury +350
Elon Musk +500
Mark Zuckerberg +500
Islam Makhachev +500
Khamzat Chimaev +950
Alexander Volkanovski +950
Leon Edwards +950
Aljamain Sterling +950
Khabib Nurmagomedov +1800
Ronda Rousey +2000
According to the above odds for betting on Elon Musk, he's got a snowball's chance in Hades of main eventing UFC 300. The same odds are also offered for Facebook CEO Mark Zuckerberg, and this is largely related to their online beef over the whole Threads vs. Twitter situation.
While a Musk vs. Zuckerberg match at UFC 300 would certainly qualify as "The Fight of the Century" thus far, the betting odds actually favor appearances by legends Jon Jones, Conor McGregor, Israel Adesanya, and Michael Chandler.
Jones has recently returned to the Ultimate Fighting Championship ranks after departing the company in May of 2020 and is scheduled to face Stipe Miocic at UFC 295.
Some MMA critics consider Jones to be one of if not the best UFC fighter of all time, regardless of weight class. His bout against Miocic will be his first as a heavyweight.
The results of Jones vs. Miocic will be the determining factor as to whether he's a part of UFC 300's main event.
Squeezed in between the legitimate MMA fighters and the social media billionaires is a popular presence in the realm of boxing betting, Tyson Fury.
With Fury now scheduled to fight former MMA Heavyweight Champion Francis Ngannou in a boxing match in Saudi Arabia, anything is possible, but we wouldn't bet on it.
UFC 291 Betting Odds For Poirier vs Gaethje II
The first fight between Dustin "The Diamond" Poirier and Justin "The Highlight" Gaethje occurred in April 2018 on a UFC Fight Night event that was nationally televised on FOX.
The bout ended in the fourth round when Poirier began landing punches while holding Gaethje in a clinch, resulting in a TKO. Five years later, the UFC betting odds suggest that Dustin vs. Justin 2 will also go to Poirier.
Dustin Poirier vs. Justin Gaethje Odds For UFC 291
Poirier -130
Gaethje +110
MMA sportsbooks are granting Poirier a narrow 40-point lead in the moneyline odds to win, meaning that the fight has the potential to go either way.
The main card of UFC 291 begins at 10 PM on Saturday, July 29th.
ESPN, Bovada Sportsbook (Bovada.LV Review)