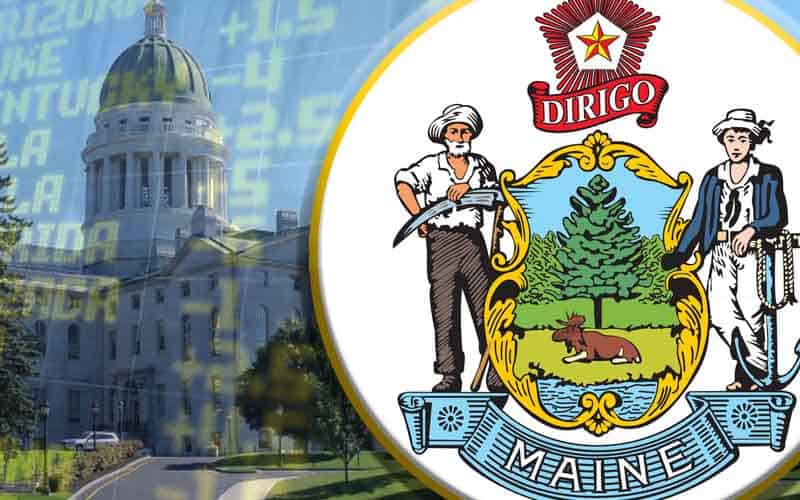 Since the repeal of the Professional and Amature Sports Protection Act (PASPA), over 20 states have enacted or passed sports betting laws in the United States. Maine is one of those states, but lawmakers have yet to nail down important details.
Currently, lawmakers are looking to pass ME -LD553, a bill that would ensure proper oversight of sports betting in the state. The bill was first presented by Senator Louis Luchini and co-sponsored by House Representative Scott Strom. In January of 2019, the bill was referred to the Committee on Veterans and Legal Affairs.
On Monday, May 20th, 2019, members of the Veterans and Legal Affairs Committee debated additional sports betting policies to decide the legal betting age, operator fees, and where legal sports betting could take place.
The team of lawmakers was able to agree on some issues including the minimum gambling age of 21. This coincides with the current state laws on slot machines and table games located at the states two casinos which only permit players above the age of 21. Lawmakers also agreed to allow mobile sports betting.
Representative Schneck told media sources that it would be too confusing to let 18-year-olds in to bet on sports and then to restrict them in other areas of the casinos. He went on to say that he thinks the state officials should keep things simple until sports betting is launched in the state. Other state officials argued that they think citizens over the age of 18 are adults and should have the same privileges as every adult.
The current sports betting proposal will limit domestic sports betting to professional, college, and amateur sports and will prohibit wagering on high school sports.
The current draft proposal will allow the two domestic casinos, Scarbrough Downs racetrack, and four off-track betting locations in Brunswick, Sanford, Lewiston, and Waterville. The states 4 Native American Tribes will also be allowed to host domestic sports betting operations.
Lawmakers ended the day by proposing a tax rate but were divided on how much the state should charge for licensing fees, tax rates, and more. One state Representative suggested they model their system after New Jersey.
The committee is expected to resume discussions on Thursday. Once an agreement is met, a proposal will be sent to the House and Senate floors for further debate.