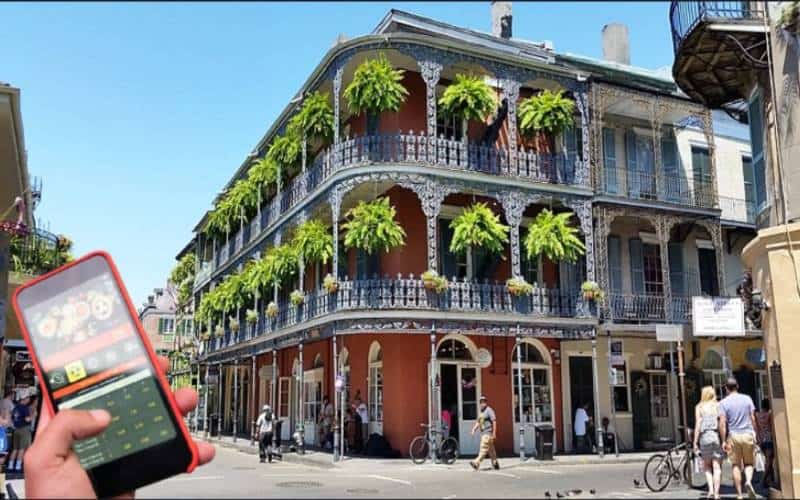 Down by the Bayou, residents have been eagerly awaiting the advent of online sports betting. However, a slew of back-to-back delays and disasters brought all operations to a pause as gaming officials needed more time for regulatory review.
Details For Louisiana's Launch
But Louisiana's wait is finally over: mobile sportsbooks will launch in the state on Friday at 8 a.m. sharp. So far, only two mobile operators have committed to having services up and running by then. Among them are:
Caesars Sportsbook
BetMGM
More operators are expected to make announcements about their licensing status between now and Friday.
Louisiana sports betting was initially authorized by voters in November of 2020. In June of 2021, Gov. John Bel Edwards officially signed the measure into law.
Still, it would be another four months before bettors could set wagers with a domestic operator. In-person betting did not launch until October 31st of 2021.
In-Person vs Online Betting
Even then, the betting was incredibly small-scale. Retail operations were only available at eight casino locations last year.
In their first month, total revenues fell just under $5.7 million. If Louisiana were to keep this traction over the next year, the state sports betting revenues could top $68 million.
But market analysts predict that online sports betting figures could blow that number out of the water with a whopping $175 million in annual revenues.
Eric Ramsey, an analyst at PlayUSA.com, elaborated that Louisiana has the perfect climate for a successful mobile betting launch. He said,
"The state is home to several rabid fan bases, especially for the Saints and LSU. And its ability to attract visitors as a regional gambling destination will help the market grow beyond its own population. It should all add up to a bright future."
According to Louisiana's sports betting law, the state will net 25% of all mobile betting revenues. Most of these additional funds will be delegated to early learning programs.
Mobile Betting Restrictions
Setting the framework for mobile betting was an even lengthier process than usual. This is because Louisiana residents approved the measure in all but nine parishes.
As a result, gaming regulators had to ensure that geofencing technology excluded these areas. Lawmakers also had extra work on their plates as these parishes will also be excluded from tax benefits from betting.
For those living in Louisiana's 55 approved parishes, betting will be as easy as checking your texts. Aside from the freedom to bet anywhere, mobile betting enables players to wager on the action as it happens.
And since the state's mobile betting launch coincides perfectly with the NFL Conference Championships, there will be plenty of action on which to bet.
Source: NOLA