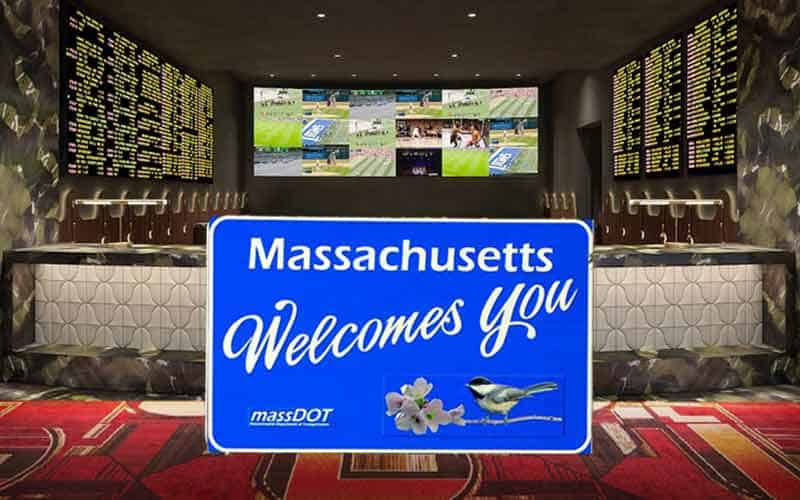 After years of sports betting struggling to take hold in Massachusetts, new bills have been introduced to the state legislature that attempt to outline domestic sportsbook regulations for future operations.
While the introduction of new legislation hardly represents a friendly posture – bills come and go all the time without making it to a committee – the documents that have been put forth by MA lawmakers do seem to indicate an aggressive stance.
The catalyst for the sudden interest in legal sports betting in Massachusetts is the success that their neighboring states have experienced thus far.
Rhode Island and New Hampshire are now enjoying the spoils of additional tax revenue provided by domestic sports betting options and MA politicians have been taking notes.
"We now have many states, including several neighboring states of ours, that have come online with various types of sports wagering laws. Massachusetts has taken a fairly cautious approach… I think that that's probably been correct, because we've now been able to really learn from what a lot of states, especially states in the Northeast, have done."

Massachusetts Governor Charlie Baker
MA State Senator Eric Lesser (D) is the main bill sponsor and has designed the language to include the following options for sports betting in MA.
In-person, domestic sports betting locations
Mobile sportsbook applications for Apple and Android devices
Betting allowed for major professional sports
No betting allowed for college sports
No betting allowed for high school athletics
No credit cards allowed for sports betting
Minimum age of 21 years old is required to place a bet on sports in MA
The bill also grants the Massachusetts Gaming Commission regulatory governance over sports betting and allows them to issue licenses to incoming vendors and evaluate their eligibility for in-state operation.
The following fiscal implications are also included in the bill language:
20% Tax On Category 1 Licenses
20% Tax On Category 2 Licensees
25% Tax On Category 3 Licensees
25% Tax On Daily Fantasy Sports Operators (DFS)
Before Boston sportsbooks can open for business, these bills will have to pass through committees and then be debated upon on the House and Senate floors.
Once the House and Senate versions of the bills are conformed and passed, they will be sent to Governor Baker for his signature. Baker has been a proponent of legal Massachusetts sports betting for years and will sign the bill into law without hesitation.
The Governor's eagerness to establish domestic sportsbooks in MA stems directly from offshore sports betting sites and their ability to siphon money from inside the state without paying any fees or taxes.
Because of the way that federal laws are designed, stopping international sportsbooks from taking in-state bets will be difficult, but establishing brick-and-mortar sports betting venues inside of Massachusetts will at least capture a large chunk of that revenue.
All five of Massachusett's major pro sports teams have banded together in support of legal sports betting options, and voices of opposition are in the extreme minority.
These legal sports betting bills are still in their infancy, but if the legislature is intent on moving them along, there is still plenty of time left on the calendar to get the language passed and placed on the Governor's desk in 2021.
Source: Boston Business Journal