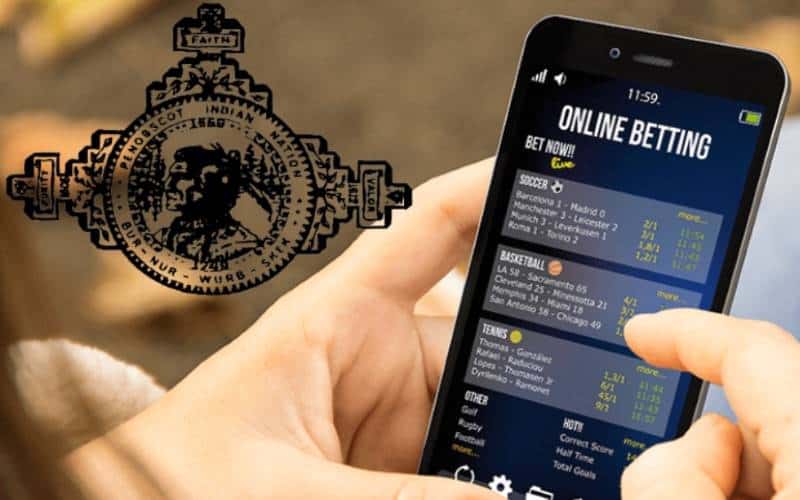 The Maine legal sports betting framework is about to get a massive overhaul and expansion. On Friday, the state's House passed LD585 with a final vote count of 81-53.
This bill, whose focus was to expand tribal sovereignty, was amended in March to include provisions for legal mobile sports betting privileges.
Digital Exclusivity For Maine's Tribes
The measure would allow each of the state's federally recognized tribes to host digital gaming operations with an added perk of industry exclusivity. Lawmakers that opposed the bill claimed that such extensive privileges would result in a monopoly.
However, the tribes—and their mostly Democratic supporters—fully believe that the mobile betting measure is the first of many acts of reparations to come. House Majority Leader Michelle Dunphy shared her perspective with Press Herald: 
"It will perhaps have an immediate impact on their prosperity…It will also, however, be another important step in a long journey over 500 years in the making – the journey of our communities transforming themselves from conquerors and occupiers among a proud people to becoming neighbors."
It is also important to add that in-person wagering options would still be available for play at commercial betting locations such as casinos and horse tracks.
Legal Debate On Online Gambling
Still, holding exclusive rights to online gambling is a big deal. It is estimated that up to 85% of all wagers placed in the United States are done so via mobile devices.
Nonetheless, it is bold to assume that Maine's tribes have the same access or funds as major gambling conglomerates. Most federally recognized tribes aren't making Hard Rock money. And yet, this is often the argument used when rallying against tribal gaming expansions.
While many legal sports betting states rely heavily on their tribes to conduct domestic gaming, Maine has completely excluded its tribes from participation.
Commercial Control vs Tribal Sovereignty
Maine's gambling infrastructure, as it stands, is dominated by commercial operators. There are two casinos and several horse racing tracks scattered throughout the state. However, Maine's tribes don't control any of those holdings.
Other than a bingo hall that closed in 2015, Maine's tribes have never seen the fruits of such gaming revenue. This is critical given that the poverty rate for the state's tribes is at a massive 33.6%. That figure is 4.5 points over that of tribal poverty across the entire United States.
Even so, the state's commercial casino owners still feel entitled to a share of the mobile gambling market. It is expected that the Senate will propose an amendment to LD585 to extend, at least, some digital gaming privileges to commercial entities.
However, Maine's lawmakers are now left with little time to come to a consensus on the prospective sports betting bill. The legislative session will adjourn on April 20th.
Check back later for up-to-date information on legal sports betting in your state!
Source: Press Herald