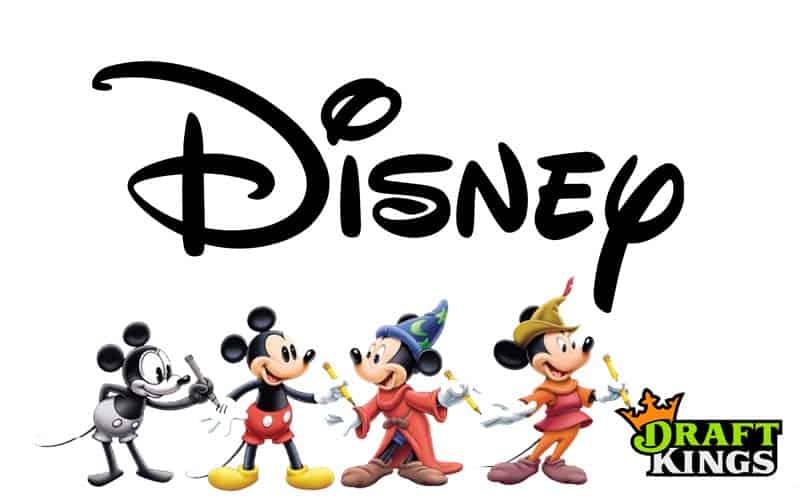 According to news outlets, the Walt Disney Company now owns a stake in DraftKings after it recently acquired 21st Century Fox for $71.3 billion (USD).
DraftKings is a daily fantasy sports betting provider based in New Jersey. They are currently the top DFS provider in the United States above FanDuel. The DraftKings deal comes as a surprise to many people, but in 2015 Disney was talking to DraftKings about an advertising deal that would have netted the Disney Corporation $250 million.
Disney purchased an 80% stake in ESPN in 1996 when it purchased Capital City/ABC for $19 billion. At the time some sports fans were confused with what the Disney Corporation was planning to do with sports, but those fears subsided over time as ESPN backed out of the deal.
After the ESPN and DraftKings deal fell through, DraftKings approached Fox Sports with a similar offer. Fox Sports sold over 21 regional sports networks to Sinclair Broadcasting in May 2019. Not long after the network was acquired by Sinclair Broadcasting, Fox Sports announced they would soon launch their own betting app.
The Fox betting app will be launched as Fox Bet and is a joint effort between Fox and the Stars Group, a global leader in online and mobile gaming. The sports betting app is expected to hit the market in the fall of 2019. The Fox Bet app is different in the fact that they are launching two sports betting products; a free to play game with cash prizes and an online sportsbook where account holders can place bets on all kinds of sports.
Disney has historically distanced themselves from gambling. A few months ago Disney CEO Bob Iger told reporters that he did not see the Walt Disney Company getting involved in gambling or facilitating gambling in any way. Now after the Fox deal, Disney finds themselves with a stake in the fantasy sports betting giant.
Earlier this month ESPN announced they have partnered with Ceasars Entertainment and that Ceasar's branding and odds will be used on the network. The Ceasars deal brings into question what might happen with the newly acquired DraftKings stock.
There has been some speculation on what the Disney Corporation might do with their take in DraftKings. Some people think Disney will likely sell the stake and others think they might buy DraftKings out.
Links:
advertising deal – https://www.vox.com/2015/7/20/11614842/draftkings-will-pay-espn-250-million-for-ads-over-the-next-two-years