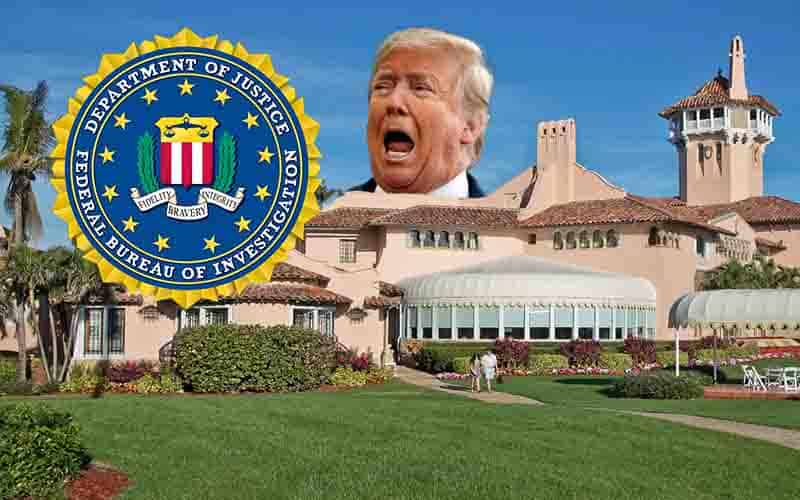 The Select Committee to Investigate the January 6th Attack on the United States Capitol is apparently not satisfied with the level of cooperation offered by former President Donald Trump as his Mar-a-Lago estate was raided by the FBI yesterday in an effort to locate classified documents that may have been inappropriately stored there.
This latest development regarding the January 6th Hearings not only places Trump's re-election hopes in jeopardy, but also aids in catapulting Florida Governor Ron DeSantis into the leading position at online political sportsbooks.
Many sports betting sites have pulled the election odds for the 2024 Presidency off the boards in anticipation of any potential developments that the FBI raid of Mar-a-Lago might produce.
Both BetOnline and Bovada have kept their election odds for 2024 posted, but they now feature Ron DeSantis in the lead for both the GOP nomination and the eventual Presidency.
Who Will Be The 2024 Republican Nominee
Until recently, DeSantis appeared poised to either sit out the 2024 election cycle or potentially join Trump's ticket as his Vice President. Following the January 6th hearings that are currently convened until September, DeSantis' camp began to consider the real possibility of entering the 2024 Presidential race due to Trump's potential disqualification from office.
BetOnline.AG, as of this morning, now places DeSantis as a clear-cut favorite to secure the Republican Party's nomination in 2024, with political prop bets that place Ron 25 points ahead of Trump in the moneyline.
Republican Nominee for the 2024 Election
Ron DeSantis +115
Donald Trump Sr. +140
While that lead is by no means an indicator of a certain victory for Ron DeSantis, the shift is significant in that it reveals the changing opinions of sports bettors worldwide.
When people bet on political election outcomes, they tend to wager on who they believe will win, not who they hope will win. In that way, political betting odds can provide some of the most accurate election projections available.
2024 Presidential Election Odds
Both Bovada and BetOnline now feature DeSantis in the lead or tied in the odds to become the next President of the United States, with Joe Biden coming sitting in third place overall.
Odds to Win the 2024 Presidential Election
Ron DeSantis +250
Donald Trump Sr. +350
Joe Biden +450
(BetOnline)
US Presidential Election 2024 Winner
Donald Trump Sr. +275
Ron DeSantis +275
(Bovada)
Should bettors place a wager on DeSantis' odds to win the Presidency right now? Probably not. We're guessing that Trump will somehow dodge this bullet and launch his 2024 campaign this fall.
If that happens, the odds will likely shift back in favor of Trump, which will then cause moneylines for Ron DeSantis to balloon. Right now, bets on DeSantis will pay out less than ever before, so have patience and lay some action on Ron if and when he falls back to second place.
Will Trump Be Indicted?
(BetOnline)
The odds for indictment betting suggest that Trump has a legitimate shot at beating the rap in the January 6 case. The -220 moneyline on Trump avoiding an indictment indicates a 69% chance of success.
However, if you are confident that the Mar-a-Lago FBI raid will result in an indictment for Trump, the time to bet may be now. Wagers of $1 will net payouts of $1.55 if Trump is indicted on any charge at all, not just for the attack on the Capitol.
Source: Bovada, BetOnline, CNN