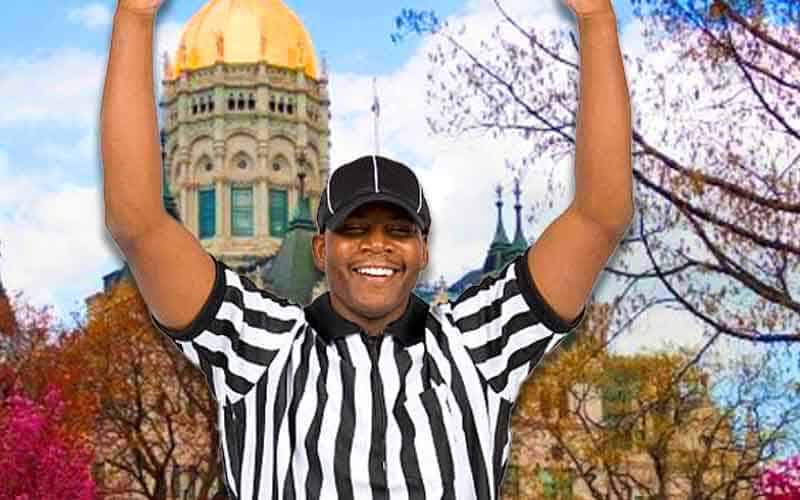 CT Senate approves HB 6451 gambling expansion bill
HB 6451 legalizes sports betting, online casino games, online lottery
Revised tribal gaming compact requires federal approval
After nearly three years of legal conflicts, bad-faith negotiations, and roadblocks, legal sports betting finally appears to be headed to the Constitution State.
Yesterday, the Connecticut Senate passed HB 6451 by a vote of 28-6, just one week after the Connecticut House passed the bill by a vote of 122-21.
Of course, HB 6451 does a lot more than just legalize sports betting in the state. It legalizes online sports betting.
But it doesn't stop there!
In addition to sports gambling, the CT bill also allows for online casino games, or iGaming.
This makes Connecticut just the seventh state to approve that particular market for domestic access over the Internet.
The pertinent details of HB 6451 are as follows:
Revises the state gambling compact with the Mohegan and Mashantucket Pequot tribes (pending US DOI approval)
Legalizes brick-and-mortar sports betting at Mohegan Sun and Foxwoods Resort Casino
Legalizes online sports betting managed by Mohegan Sun and Foxwoods Resort Casino in partnership with Connecticut Lottery
Legalizes satellite sportsbooks at up to 15 sports bars or other facilities (requires CT Lottery approval)
Bans wagering on in-state college sports
Bans collegiate referees, coaches, and players from betting on sports
Legalizes online casino gambling managed by Mohegan Sun and Foxwoods Resort Casino
Legalizes online lottery ticket sales via CT Lottery
Legalizes online keno via CT Lottery
Establishes 18% tax on online casino revenue (raises to 20% after five years)
Establishes 13.75% tax on retail and online sports betting
Connecticut expects the new bill – once signed by Gov. Ned Lamont, who has indicated full support – to generate $28 million over the first year, with subsequent annual increases.
Most of this, of course, will come from online casino games, as sports betting is has comparatively small house takes and tax revenue potential.
In many ways, the path to legalized sports betting in Connecticut mirrors the hurdles that plagued similar initiatives in Florida, though CT has legalized iGaming whereas the new FL-Seminole compact has not.
Further, the Florida compact does not authorize online sports betting.
And as is the case in FL, there is some opposition to the legislation in CT (red emphasis added for fear-mongering nonsense).
"We know there are going to be addiction issues. I hope I'm wrong." – Sen. Tony Hwang (R-Fairfield)
"I certainly don't want a Pete Rose moment here in Connecticut." – Sen. Kevin Witkos (R-Canton)

"I'm heartened [by the gambling addiction safeguards]. I wish there was more." – Sen. Mae Flexer (D-Windham)

"I think the dangers are rife here. We need to take careful analysis of the states that have gone down this road." – Sen. John Kissel (R-Enfield)
Naturally, not one of these "concerns" has been backed by statistical evidence of any kind.
In fact, in US states that have legalized online sports betting and iGaming, there has been no record of any outsize or societally impactful negative consequences.
That is, unless you consider more jobs and healthier economies to be negatives.
Thankfully, these pandering, baseless anti-gambling talking points fell mostly on deaf ears in CT's upper chamber.
Once Gov. Lamont signs HB 6451 into law, the bill's modified tribal compact must approved by the US Department of the Interior in accordance with the Indian Gaming Regulatory Act (IGRA).
The state hopes to launch online sports betting in time for the 2021 NFL Playoffs.