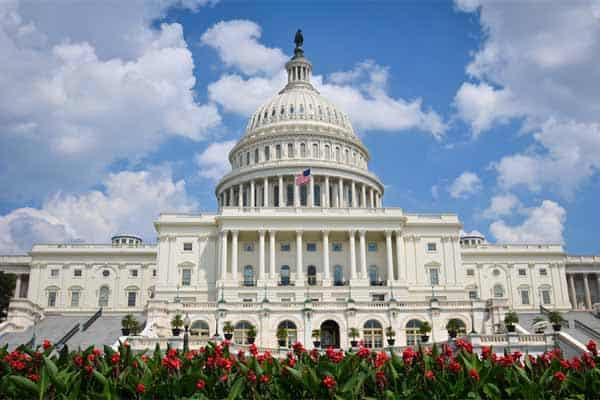 The nation's capital has long fought the expansion of gambling by only allowing residents and commuters to enjoy lotteries and charitable gambling.
Mid-September District of Columbia Councilmember Jack Evans released a press release announcing his idea to introduce a legal sports gambling bill to the District of Columbia Council. According to the D.C. Gambling Bill 3209, as introduced September 18th, the city would permit sports gambling operations within district sports facilities, venues, and bars. The proposal hopes to capitalize on the budding market by dominating the city's immediate area and local surroundings.
Legislative co-introducers Robert White, Mary Cheh, Brandon Todd, Anita Bonds, and Vincent Gray fully support Evan's bill. The support behind legalizing sports betting in D.C. extends to the Mayor's office by both the Mayor's chief of staff and Mayor Muriel Bowser. Council Chairmen Phil Mendelson also supports Evan's bill despite his dislike for gambling, stating the bill would be in the best interest of the city.
As detailed by the bill, the city's Office of the Chief Financial Officer will be tasked with regulating D.C.'s sports gambling industry. The office already regulates D.C.'s lottery and would simply expand their responsibilities. One suggestion made by the bill would be to have the office set a maximum wager amount to carefully control excessive wagering.
Most of the legislators in D.C. intend to maximize potential revenue from legalized sports betting to further fund vita' city programs and projects. Within the bill provisions regarding taxes would require licensed sports betting operators to give the city 10% of all monthly gross revenue earnings. For operators to become legally licensed they must commit to a 5-year license and pay $50,000.
Tax revenue from legal sports gambling in D.C. would subsidize the city's new early childhood care program and assist in funding the District of Columbia's Commission on the Arts & Humanities. Remaining funds are said to be allocated to the city's discretionary general fund after both programs previously states reach their full funding.
Legalized sports betting will provide a new frontier for Washington D.C. sports teams such as the Mystics, Washington Redskins, Washington Wizards, and the Washington Nationals. The benefit of offering sports gambling in the district may lead to more interest in the city's teams and viewership. The bill, however, prohibits D.C. game referees, coaches, and athletes from wagering on any of their games.
D.C.'s nearest legal sportsbook is in West Virginia as neither Maryland or Virginia have legislation passed to operate sportsbooks. The town of Charles Town is located 75 minutes away from the center of D.C. and hosts an active sportsbook within the Hollywood Casino. West Virginia allows visitors to wager act their sportsbooks and welcomes D.C.'s residents.
Jack Evan's bill will be discussed with the public during a public hearing on October 17th, 2018.