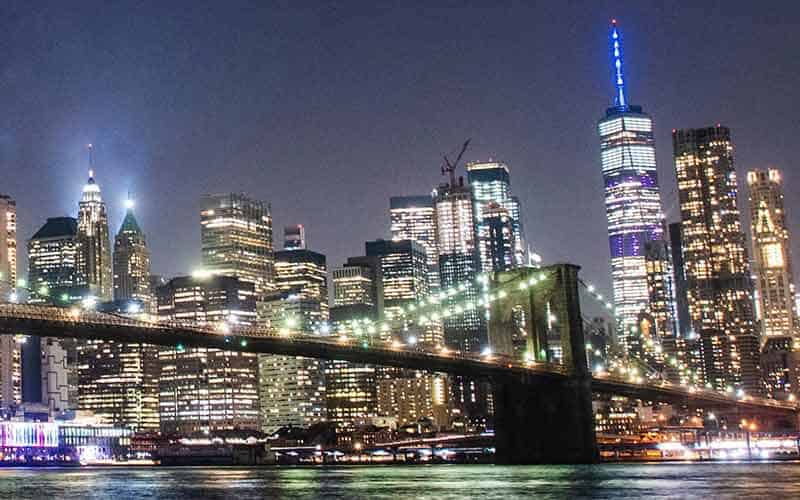 On June 21, 2021, Bovada will stop serving the New York state market, giving members a month to prepare for their exit from the region.
The recent state of legal sports betting in New York state has caused for Bovada, what many on our staff to be the #1 online sportsbook offering their services to bettors in the United States, to no longer accept members from the region – one of the most populated in the country.
This is a major hit to NYC area online sports bettors, as Bovada's reliable services have provided a solid alternative to the state's domestic options which are incredibly limited. Mobile sportsbook apps are on the way in NY, but currently, bets can only be made in a few upstate casinos.
Online sports bettors will be allowed to continue to use Bovada until June 21, but members should be mindful regarding wagers that will not settle until after that date.
If a wager has been placed on futures odds, or on a game line that occurs following 6/21/22, not to worry. Bovada will void any pending wagers and refund them in full to the customer.
Any promotional points that have been accrued by New York sports gamblers at Bovada will be converted into bonus cash and inserted into player accounts. No further points can be redeemed or collected following the distribution of this final cash bonus.
These cash rewards will feature rollover requirements so be sure to read the details at Bovada.
Speaking of rollover, we advise that all New York sports bettors investigate their bankroll over at Bovada as soon as possible to check for any promotional funds that might still be among their gambling cash.
The clock is ticking, and there are only 29 days remaining on the calendar to fulfill any remaining rollover requirements that may still be attached to your promotional cash.
Again, wagers cannot be used for any futures odds that receive action after June 21, so bettors should focus on sports that are occurring between now and then.
Betting on the NBA Playoffs will feature plentiful options between now and then, as the NBA Finals are not scheduled to commence until July 8.
The same can be said for betting on the NHL Stanley Cup Playoffs, as they are in full swing and will not complete until well after June 21.
While we do hate to see Bovada exit the New York market, there are still some options on the table for Empire State online sports gamblers.
BetOnline Sportsbook still lists New York among the regions that it allows members from, and remains a legit source for entertainment betting and political odds.
While New York waits for the debut of their mobile sports betting apps, BetOnline is already taking bets over smartphones and tablets on the Yankees, Giants, Jets, Mets, Nets, and other teams from around the globe.
For New York bettors that just can't get enough of Bovada, their services can still be accessed from outside state lines, just not in New Jersey!