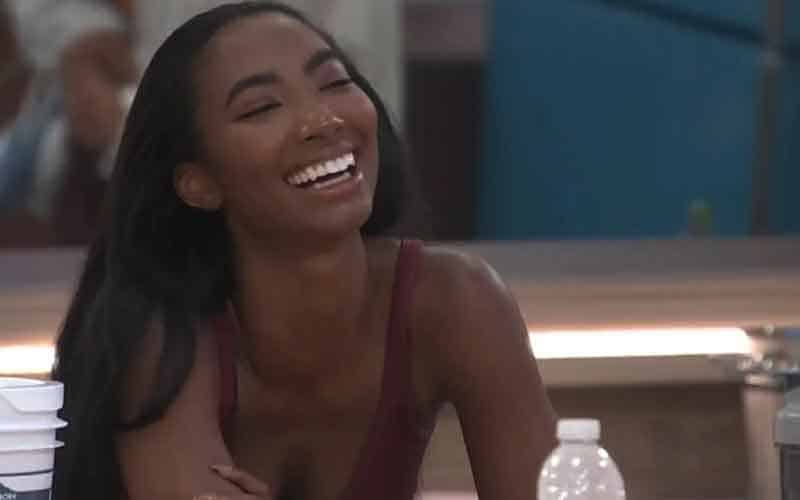 Big Brother 24 is now preparing to evict the third houseguest of the season, and already, there have been considerable shifts in the futures odds for the eventual winner.
Michael Bruner now leads the odds for Big Brother betting after winning three Power of Veto competitions in a row, but is that a smart wager?
Bruner is a strong competitor and is a member of a new alliance in the house that appears to hold the power, but his success has not gone unnoticed by other contestants. It is only a matter of time before his luck runs out and he ends up on the block on eviction night.
Big Brother Season 24 Odds To Win
Michael Bruner +450
Kyle Capener +550
Taylor Hale +800
Joseph Abdin +900
Monte Taylor +900
Matthew Turner +1000
Nicole Layog +1000
Jasmine Davis +1200
Alyssa Snider +1400
Ameerah Jones +1400
Brittany Hoopes +1400
Daniel Durston +1400
Indiana Santos +1400
Terrance Higgins +2000
Taylor Hale has moved into the third overall spot, and despite the incredible amount of negative attention being directed her way, she is now a member of "the Leftovers," an alliance that has formed in the vacuum of an all-female grouping that until now, has been running the house.
Hale was poised to be the first evictee, however, Paloma Aguilar's self-imposed ejection from the Big Brother House caused the cancellation of the first eviction ceremony.
Taylor once again found herself on the block against Joe "Pooch" Pucciarelli in week 2, but she was spared via a blindside where no votes were cast in her direction.
Taylor Hale's odds at legal entertainment betting sites are currently set at +800 to win Big Brother 24, and that could be the best value on the boards at the moment.
Wagers of $100 on Taylor winning BB 24 will earn entertainment gamblers a net profit of $800 if she is able to secure the lion's share of votes from the jury.
Big Brother Odds For Tonight's Eviction
As of this writing, there are not any entertainment prop bets on the boards for which houseguest will be evicted tonight. That could be due to the strange circumstances surrounding Paloma's exit which caused all week 1 eviction odds to be refunded due to non-action.
Based on gameplay thus far, it appears that the following will occur tonight:
Michael will use his Power of Veto to remove himself and his bestie, Brittany from the block
Head-of-Household, Matthew, will replace Michael and Brittany on the block with the besties team of Ameerah and Terrance
The newly formed Leftovers alliance will vote to evict Ameerah, a blindside that will rock her all-girl alliance
Big Brother 24 Odds For America's Favorite Houseguest
Online sportsbooks now believe that Big Brother fans are sympathetic towards Taylor because of the unfair treatment she has received since Big Brother 24 began. All BB houseguests are locked away from society for several weeks which creates an interesting Petrie dish where the best and worst of human emotions are revealed.
During last night's episode, Daniel decided to berate Taylor based on a comment that was shared with him that he took out of context. He is now in the basement in the following prop for America's Favorite Houseguest, seemingly removing all of Daniel's potential to win the consolation prize come season's end.
Taylor Hale +200
Michael Bruner +500
Kyle Capener +850
Matthew Turner +1000
Nicole Layog +1200
Ameerah Jones +1200
Alyssa Snider +1200
Jasmine Davis +1200
Monte Taylor +1400
Brittany Hoopes +1400
Indiana Santos +1600
Joseph Abdin +1800
Joe Pucciarelli +2000
Terrance Higgins +2000
Daniel Durston +2500
Paloma Aguilar +3000
Tune in tonight at 9 PM on CBS to see which houseguest is evicted, and who will become the next Head-of-Household!
Source: CBS Big Brother 24 Cast
Big Brother 24 Betting Odds: Bovada.LV