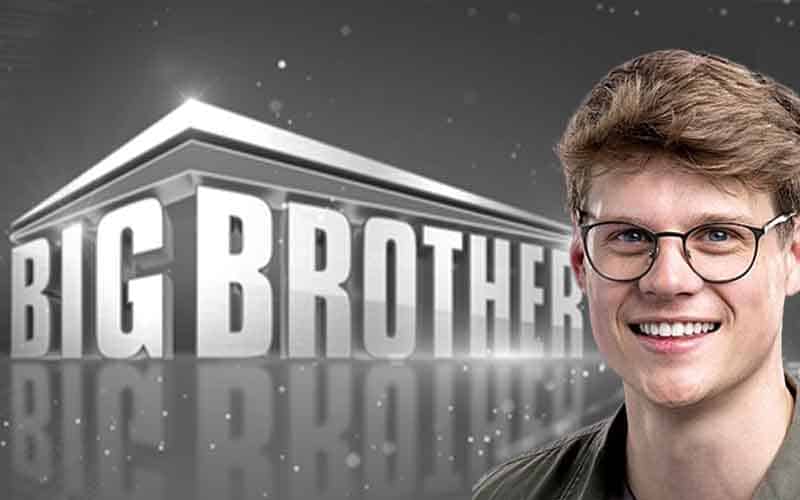 Michael Bruner holds the Power of Veto and will almost certainly remove Brittany from the eviction block in tonight's Veto Ceremony. Kyle Carpenter is the most likely replacement nominee that will accompany Taylor Hale on the block, and the current odds for betting on Big Brother reflect that outcome.
Big Brother 24 Odds to Win
Michael Bruner +200
Matthew Turner +275
Monte Taylor +400
Taylor Hale +650
Brittany Hoopes +1000
Terrance Higgins +1400
Alyssa Snider +1600
Kyle Capener +1800
Kyle has fallen out of favor with his Big Brother houseguests following a series of bad game moves over the past few weeks. While those tactics have kept him and Alyssa Snider, his showmance parter, alive in Big Brother 24, all of it has caught up to him at once.
Weeks ago, Kyle mentioned to Michael that he believed that there could be an alliance in the house that was similar to the "Cookout" from last season. The Cookout was a power alliance from Big Brother 23 that was made up of all African-American members.
While Michael kept that information to himself when it was convenient to his safety, he is now leaking information on Kyle that will likely lead to his ouster tonight.
Twitter is now ablaze with comments regarding Kyle being a racist. There are also similar tweets that indicate that Michael and Brittany are just as bad as Kyle because they held onto the information until it benefited their games.
Despite any residual heat that Michael may be getting at the moment, entertainment betting sites still feature him at the top of their Big Brother odds to win season 24.
Michael is a competition beast, and until now, his social game has been impeccable.
Matthew Turner and Monte Taylor are close on Michael's heels, and Kyle's eviction could change the course of the entire game for all remaining Big Brother houseguests.
One thing to keep in mind is that what's going on in the outside world is not leaking into the BB House. Kyle's departure could cool things down for Michael and place him back into the trust of the remains of the Leftovers alliance.
Normally, the Veto Ceremony closes out the Wednesday episode of Big Brother. Last night's show contained too much content regarding the house flipping on Kyle to fit the ceremony into the normal running time.
This had the unfortunate effect of sidelining any potential entertainment prop bets on tonight's evictee. Even if there were odds on the board, Kyle would be listed well into the negative.
There are still active BB prop bets for America's Favorite Houseguest. Taylor has been leading these BB odds for weeks now, and appears to be a sure winner unless something wild happens between now and the end of the season.
Big Brother 24 Odds For America's Favorite Houseguest
Taylor Hale -200
Michael Bruner +500
Matthew Turner +500
Kyle Capener +1200
Joseph Abdin +1800
Monte Taylor +2200
Brittany Hoopes +2500
Alyssa Snider +4000
Jasmine Davis +4000
Indiana Santos +5000
Terrance Higgins +5000
Nicole Layog +12500
Ameerah Jones +12500
Joe Pucciarelli +15000
Daniel Durston +15000
Paloma Aguilar +15000
Tune in tonight at 9 PM on CBS to see the Veto Ceremony and find out who will be the next houseguest to be evicted from the Big Brother House.